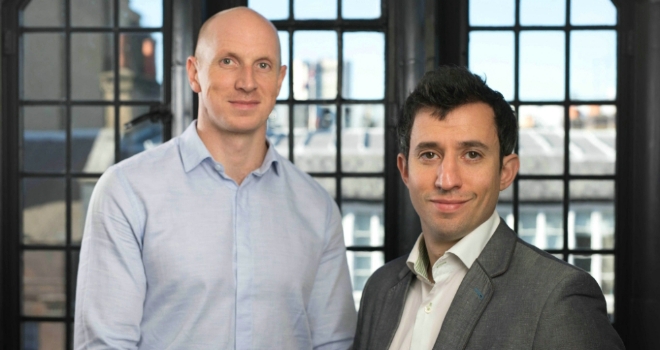 "We recognised the need for an investment firm which can provide exciting, entrepreneurial businesses with the right type of funding, but one which will also be a business partner"
Two former Shawbrook Directors, Marc Sefton and Kieran McSweeney, have founded Aquilam Capital, which officially launches this week.
Aquilam Capital will lend and invest into companies in the speciality finance sector, including businesses in the consumer and SME finance, leasing and mortgage markets, and will offer both debt and equity solutions.
Aquilam Capital expects to complete six to eight transactions each year of up to £25 million, although says the typical range is likely to be around £2-£10 million.
Kieran and Marc have over 30 years' combined sector experience, encompassing Barclays Capital, Morgan Stanley, RBS and Shawbrook.
At Shawbrook, they jointly headed up a new division delivering asset-backed finance solutions to consumer and SME finance businesses.
The wider team includes Jamie Constable and Steve Curtis, founder and operating partner respectively of private equity firm Rcapital.
Marc Sefton, founding partner, said: "We recognised the need for an investment firm which can provide exciting, entrepreneurial businesses with the right type of funding, but one which will also be a business partner; providing hands-on help, challenge and support where it is of greatest value."
Kieran McSweeney, founding partner, added: "We are combining exceptional deal transaction experience with corporate finance and operational expertise to create an offer which is unique in this market."