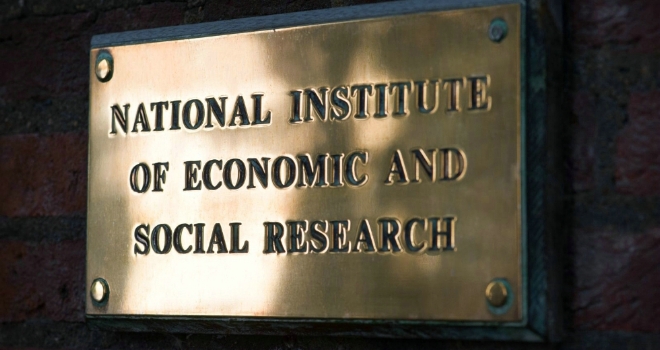 "The composition of economic growth in 2016 has been unbalanced, robust consumer spending has compensated for the weakness in other sectors."
National Institute of Economic and Social Research figures show that GDP output grew by 0.5% in Q4 2016 after growth of 0.5% in the three months ending in November 2016.
NIESR now estimates that the economy grew by 2% in 2016, compared with 2.2% in 2015.
Its latest quarterly forecast projected GDP growth of 2% per annum for 2016 and 1.4% in 2017.
A recent NIESR paper estimated that a sharp fall in migration post Brexit could shrink GDP per capita by up to 3.4% a year.
EU migration to the UK is predicted to fall by well over half between now and 2020, resulting in net EU migration falling by more than 100,000.
James Warren, Research Fellow at NIESR, said: "Our estimates suggest the economy grew by 2% in 2016, in line with the long run potential growth rate of the UK economy. The composition of economic growth in 2016 has been unbalanced, robust consumer spending has compensated for the weakness in other sectors. Consumers face significant headwinds this year and next, not least the increase in consumer price inflation that is a consequence of pass through from the depreciation of sterling in 2016."