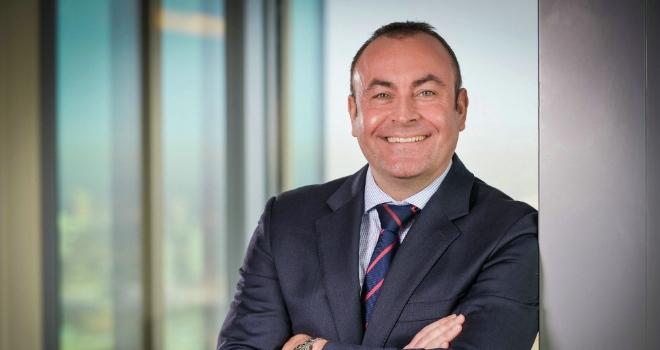 "The swelling of the remortgage market is hardly surprising given the weight of factors supporting its rise to prominence. "
It has become customary to begin our quarterly remortgage review with a look back at how the previous review ended. In this particular case it was underlined that - in light of a combination of rising mortgage rates and murmurings surrounding an imminent base rate hike - time really was of the essence for homeowners and intermediaries to capitalise on the highly competitive deals currently available. Of course these murmurings were correct and the resulting remortgage rush meant that Q4 started with a bang.
Reflecting back on Q3 for a moment, all those operating within the remortgage market realise just how busy this period was but it's always interesting to see how the official figures stack up. Q3 data from UK Finance outlined that homeowner remortgage activity totalled £19.5 billion, up 14% by value on the second quarter and 11% year-on-year. The number of remortgage loans was reported to have totalled 110,000; up 12% quarter-on-quarter and 10% when compared the same period in 2016.
The widely anticipated rise in Bank of England Base Rate was certainly not the sole reason for this uplift in remortgage business. As highlighted by UK Finance in regards to this data: "Low borrowing rates mean that mortgage repayments as a proportion of income remain at or close to their historic low point. While this ratio may edge upward in the coming months, monthly mortgage payments will remain affordable for the vast majority of borrowers."
Regional data from the trade body also shed more light on the spread of remortgage business in Q3.
- Northern Ireland saw remortgaging activity total £220 million. This was said to be unchanged when compared to the second quarter of 2017 but 10% higher than in the same quarter last year. This amounted to 2,100 loans, the same total quarter-on-quarter but 11% higher than a year ago.
- Remortgaging activity totalled £560 million in Wales, up 19% both quarter-on-quarter and year-on-year. This came to 4,700 loans, up 15% on the second quarter of 2017 and up 12% compared to the previous year.
- Figures for Scotland showed that remortgaging activity totalled £980 million, up 8% on Q2 and 9% on the same quarter last year. The total of 8,000 loans represented a rise of 8% quarter-on-quarter and 10% yearly.
- London experienced £4.49 billion worth of remortgage activity, up 15% on the second quarter and 4% compared to the corresponding quarter in 2016. This amounted to 14,500 loans, an increase of 12% quarter-on-quarter and three% year-on-year.
Regional awareness is important for lenders and the intermediary community across all sectors, especially in the areas which affect your business. As in previous quarters heightened remortgage business is widespread but it's positive to see regional activity being collated and available.
More encouraging news materialised when the Intermediary Mortgage Lenders Association highlighted that 78% of remortgage applications went through to completion during Q3. This was suggested to be the highest of all the segments tracked in the mortgage market. IMLA noted that back in Q2 2016; only 59 in every 100 remortgage applications reached completion.
This raft of statistics served to highlight a robust remortgage platform and a wealth of available opportunities moving into Q4. And this was further illustrated by Bank of England figures which showed that the much anticipated Autumn remortgaging maturity boom had helped drive a significant amount of activity. Remortgaging approvals for October increased to 51,593, up 7% from 48,133, the highest number since October 2008. The value of these hit £9.3bn, up from £8.5bn. Data supplied by UK Finance also reflected an extremely healthy marketplace. Homeowner remortgage activity was reported to total £7.3 billion, up 15.9% on September and 17.7% higher than a year ago. This amounted to 41,100 remortgages, an increase of 16.1% on September and a twelve-month change of 16.4%.
The swelling of the remortgage market is hardly surprising given the weight of factors supporting its rise to prominence. Although it does lead to the question – what is driving homeowners and what type of deals are they opting for?
Research from LMS suggests that borrowers are opting for greater security by reducing rates and seeking to pay off their mortgages, rather than taking further equity out of their homes. The popularity of longer-term fixed rate deals was also reported to have surged. Demand for five-year fixed deals was said to have made up a record 50% of all of October's remortgage transactions with variable rate remortgages falling in popularity by 75% over the last 12 months. The attraction of five-year fixes was also noted by IMLA with 76% of brokers reporting an increase in demand for this product type during the first six months of the year. 23% stated that demand had increased substantially. In addition, 69% lenders also stated that demand had increased, with 16% noticing a substantial increase.
The five-year product arena has certainly become a far more competitive one in recent times. Although it's still not the right fit for everyone, it's evident that greater numbers of borrowers are demanding an extra sense of security around their mortgage outgoings over a longer period of time. And this security of mortgage repayments means that clients may be more open to conversations regarding other ancillary products such as insurance, pensions and investments therefore providing intermediaries with a good cross-selling platform. Another positive spin off from the burgeoning remortgage sector.
To the surprise of few, November saw the Bank of England raise interest rates for the first time in more than 10 years. Although the remortgage market is still realising the effects of this move, the first official data in and around this period - collated by UK Finance - showed that there were 38,400 new homeowner remortgages over the course of November, 8.5% more than November 2016. The £6.5bn of remortgaging was reported to be up 10.2% year-on-year. On initial inspection these figures appeared to be down when compared to October data but encouragingly they remained strong when compared to 2016. December is historically, and inevitably, a slower month and it will be interesting to see how these figures stack up month-on-month and year-on-year taking when taking into account the festive period. Although from our experience demand remains strong as many homeowners continue to take advantage of favourable rates and a highly competitive remortgage marketplace. So we shall see.