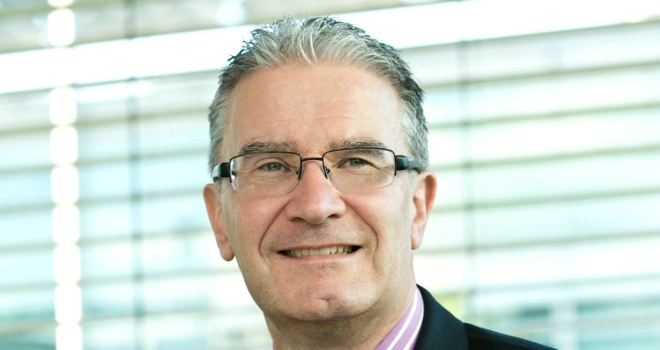 "When it comes to 95% LTV mortgages it was clear that rates are not dropping to those record lows at all; indeed, they are shifting upwards."
I have some sympathy for consumers and existing borrowers who are often presented with market information which appears to show an incredibly fertile mortgage landscape, only to come face-to-face with a reality which appears rather different, if not entirely unrecognisable, from what they might have been led to believe.
This, I suspect, would certainly be the case for first-time buyers, especially those who do not have 25%-plus deposits to put down, as they weigh up the types of rates that are available to them and compare them to what might be on the market for others. Take, for instance, some recent data from Moneyfacts which focused on two-year fixed and variable rates – apparently both are now at 'record lows' which if I was a borrower (of any kind) might suggest it was 'happy days' for all those holding, or seeking to hold, a mortgage.
For what it's worth, Moneyfacts said two-year fixes were now down to 2.26% in June – a drop from 2.31% in January this year, and 2.55% in July last year. Average two-year tracker rates are down to 1.82% in June, from 1.98% in January 2017, and 2.01% in July last year. Given that rates were already low, any sort of downward trajectory appears to be good news for all concerned, particularly those who might be coming to the property market for the first time, and those who are currently sitting on SVRs which are likely to be more than double those rates mentioned above.
Add to this, the anticipation that Bank Base Rate may be about to edge upwards for the first time in 10 years, and you can understand that 'record low rates' is a very powerful message to be putting out there. Indeed, if I were an adviser, this is one mantra I would be relentlessly pushing, particularly when it comes to those existing borrowers who (somewhat perplexingly) are choosing to sit on their SVR rather than move. And I of course know that some borrowers have little choice when it comes to moving, but there will be many that do.
But, what of rates and first-timers? Well, let's not think that those, for example, with small deposits are anywhere near to securing rates close to 2%, or indeed, under. Our latest LTV tracker reviewed data from the Bank of England, and when it comes to 95% LTV mortgages it was clear that rates are not dropping to those record lows at all; indeed, they are shifting upwards.
The most recent BoE data for May revealed that the average rate for a 95% LTV mortgage was in fact 4.19%, which was 0.19% up from the 4% it had been in March. And this is not just a new occurrence. It has been underway from the start of the year – up from a low of 3.62% in December last year, a change which neatly coincides with the end of the Help to Buy 2 scheme and the fact that a number of lenders who were active in this did not continue to offer 95% LTV loans, and have not returned to the market place since. So much for the suggestion that the scheme was ended because 95% LTV mortgage levels had returned to a normal level – that might be the case for the purported number of products available but it's certainly not apparent when it comes to pricing and the actual ability of 5% deposit holders to find products that suit them.
This is another issue for those at the high LTV scale – product availability. Mortgage Brain recently suggested that the total number of products has increased by 108% over the last two years, which would mean an extra 5,000 products over that period. And yet, when it comes to securing a 95% LTV product for either a two-year term, or indeed any term, for property valued between £160k-£220k, then it's a shrinking market.
Our LTV tracker for Q1 suggested borrowers had between one and six products to choose from in this space; our new LTV tracker suggests this has slipped to between one and five. If you're looking for property valued at £250k and wanting a 95% LTV mortgage, then currently you have a choice between 59 (two-year/all types) and 150 products (all terms/all types) – this was down from 62 and 155 products in Q1. Compare these options to the often hundreds, if not, thousands of products available to those who are lucky enough to have 25% deposits, and you can see why the need for the Bank of Mum and Dad appears to grow with every passing month.
So, while it might appear to be a case of 'beer and sandwiches' for all those seeking to purchase or remortgage, the reality remains somewhat different. Those, who in the past, have been able to access a highly competitive market for low-deposit loans are simply not in that position any more. Lenders have retreated to sectors which they will say are less riskier, and the catalyst that Help to Buy 2 delivered for such loans appears to have been snuffed out, particularly when the scheme ended. When it comes to this part of the market, the reality is very different to the data.