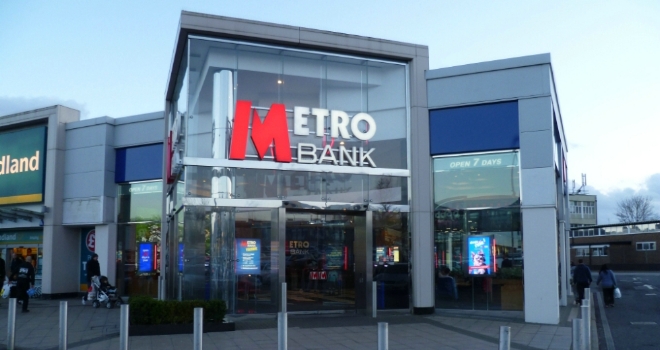 "Today's changes provide brokers and customers with even more choice and flexibility."
Metro Bank has reintroduced a number of LTVs in its residential core five-year fixed range, with rates starting from 1.94%.
It has also increased rates by up to 5bps across its two and three-year fixed ranges and buy-to-let rates by up to 10bps.
Rates on the Bank's two and five-year residential trackers have been reduced by up to 35 bps, with rates now starting from 1.84%.
Additionally on loans up to £10 million, customers will now benefit from the same rates as the lower large loans range of £2 million to £5 million.
Charles Morley, director of mortgage distribution at Metro Bank, commented: "Today's changes provide brokers and customers with even more choice and flexibility. Our broad range of products combined with our comprehensive criteria and great customer service, means we're fast becoming top choice for brokers and customers across the UK."
Martin Reynolds, CEO of SimplyBiz Mortgages, added: "Metro Bank have always been recognised for their excellent service, over the last 12 month their criteria enhancements have improved this further. The launch of these new products, the reintroduction of product LTV bandings and the harmonisation of the £10m+ loans with the £2m+ products means they will be the go to lender for a number of our members. Their growth within our distribution during the last 12 months of Metro will only continue with these enhancements."