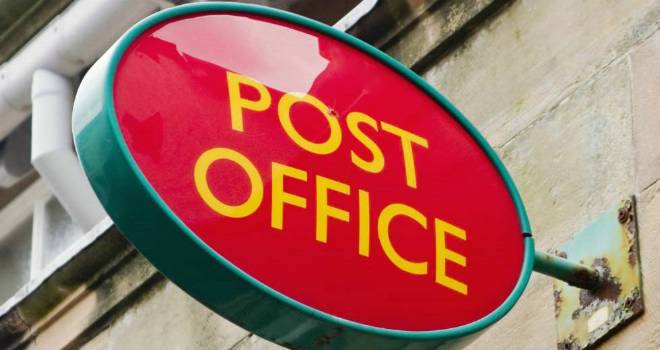 " By working with mortgage intermediaries, we'll be able to offer potential and existing UK home owners greater access to Post Office Mortgages."
Bank of Ireland UK and Post Office are widening the distribution of Post Office for Intermediaries with a full roll-out to major distributors and networks which is expected to be completed by the end of June.
Alongside the expansion, Post Office has also launched two new mortgage products, including one which allows lending into retirement up to age 90.
Post Office Retirement Link offers retired customers the ability to take out a residential mortgage and use a portion of their pension to help fund it. Available as capital & repayment or interest only customers can borrow up to a maximum loan of £500,000. Interest only has a max LTV of 30% up to age 80 with capital & interest max 50% LTV up to age 90.
Post Office Family Link will allow customers who are struggling to save for a deposit to raise a 10% deposit against a close relative's unencumbered property. This allows a parent, who may not want or have enough money to gift a deposit, to help their child buy their first home.
The broader distribution strategy was announced at an event yesterday that was attended by representatives of LSL, Connells, Tenet, Countrywide, Openwork, Sesame Bankhall, Intrinsic, PTFS, Paradigm, SimplyBiz, Mortgage Intelligence and Post Office for Intermediaries' existing distribution partner Legal & General Mortgage Club.
Richard Rowntree, Managing Director for Bank of Ireland UK Mortgages, said: "In partnership with the Post Office, we are taking another significant step forward to help deliver outstanding outcomes for more customers by combining the trusted brand of the Post Office, strong service, relationship and product expertise and the professionalism of the mortgage intermediary.
"Working together, we have undertaken extensive customer research to understand what aspects of the mortgage market are just not working for our customers.
"That research showed that for many, helping children get onto the housing ladder was a key priority, whilst for others being able to borrow into later life was important. Using our detailed customer insights, we are now bringing to the market two new propositions – Post Office Family Link and Post Office Retirement Link, and making them available through an expanded Post Office for Intermediaries distribution."
Owen Woodley, chief executive of financial services and telecoms at the Post Office, added: "The Post Office has been helping customers with what matters most to them for over 350 years. The launch of these two new products will help customers to enjoy and make the most of their lives by solving the very real challenges we know they're facing today. Furthermore, by working with mortgage intermediaries, we'll be able to offer potential and existing UK home owners greater access to Post Office Mortgages."