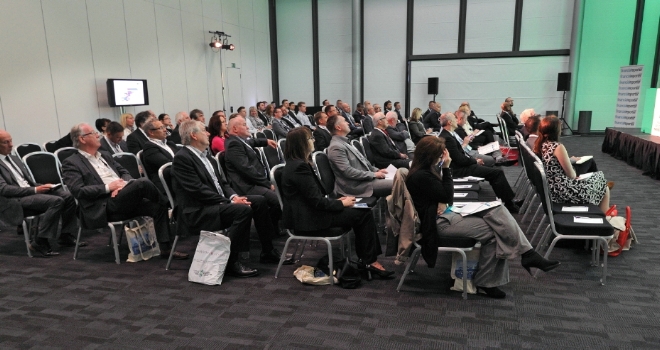 "In three weeks we'll be back at The Emirates – Old Trafford, celebrating the 5th FSE Manchester, after its launch back in 2014. "
Front Events has revealed the full seminar programme for Financial Services Expo Manchester, which will focus on GDPR as well as residential and specialist lending opportunities in the North.
FSE Manchester will be held once again at The Emirates – Old Trafford on Wednesday 16th May and will provide visitors with access to over 50 exhibitors including lenders, distributors, networks, insurance providers, technology companies, and many more.
The seminar programme, which has been put together by FSE Manchester and media partner Financial Reporter, will begin at 10am. The sessions on the day are:
• Later life lending panel debate – Chaired by David Burrows of the Equity Release Council, the debate will feature Dean Mirfin (Key Retirement), Steve Cox (Hodge Lifetime), Gary Webster (Equity Release Partners) and Paul Carter (Pure Retirement).
• GDPR – Suzanne Chadwick, Adviser Learning Development Manager at Sesame has led on the firm's GDPR project and urge advisers to take notice, and make sure they know how it will affect them and their business.
• Life outside the M25 residential panel debate – Four mainstream lender representatives discuss the opportunities for advisers. Taking part are: Charles McDowell (Aldermore), Richard Tugwell (Together), Dave Rogers (Barclays) and Ian Andrew (Nationwide Building Society).
• Buy-to-let – David Whittaker (Mortgages for Business) and Adrian Moloney (One Savings Bank) provide two views on the changes taking place in the sector and how advisers can support their buy-to-let clients.
Alongside its full seminar programme, FSE Manchester will be offering a range of exhibitors covering the full breadth of the financial services market. Exhibitors attending FSE Manchester include: Barclays, In Partnership, Metro Bank, Mortgage Advice Bureau, One Savings Bank, Paradigm Mortgage Services and Vida Homeloans.
Advisers and brokers can register for the one-day event by visiting the FSE Manchester website at: www.financialservicesexpo.co.uk/manchester
James Prosser, managing director of Front Events, commented: "In three weeks we'll be back at The Emirates – Old Trafford, celebrating the 5th FSE Manchester, after its launch back in 2014. Since then we've welcomed thousands of advisers to the show and we are once again looking forward to bringing all parts of the financial services community back together on the 16th May.
"Once again we've put together a strong seminar roster, with a particular focus on specialist lending areas such as later life, equity release and buy-to-let, but also looking at the residential market that exists in the North and how advisers can make the most of the opportunities there, particularly in sectors such as remortgaging, first-time buyers and the growth in portfolio/professional landlord purchasing. We have a number of lender experts in their field who will be imparting their knowledge to our delegates.
"We also look at the importance of GDPR to advisers and how they can make sure these regulations are embedded in their business, that they understand their responsibilities when it comes to client contact and marketing, and that they're ready for the 25th May implementation date.
"FSE Manchester once again promises to be a very fruitful and rewarding day for all those advisers who attend, and with over 50 exhibitors on hand, they can not only learn from our seminar sessions but also network with all those representatives, who cover a wide range of businesses and sectors. We're looking forward to seeing everyone in Manchester next month, and if you're yet to register to attend, you can find all the details on our website."