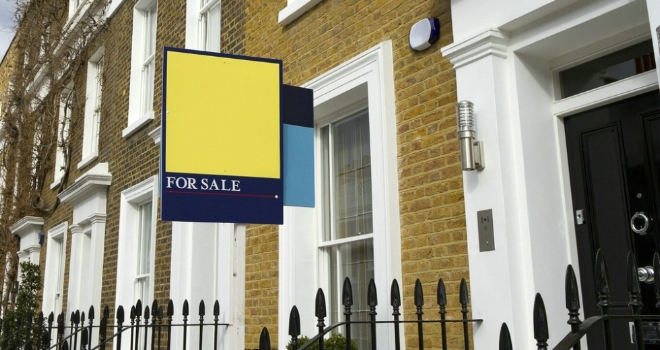 "Whilst today's report might spark a degree of excitement in some quarters of the industry, we also know that consumer sentiment can quickly change"
New buyer enquiries held steady in May, while the negative trend in agreed sales, new instructions and prices "diminished to a certain degree", according to the latest data from RICS.
Near term expectations remain downbeat, although RICS says sentiment on the twelve month outlook for both sales and prices "still signals a modest recovery further out".
At the national level, new buyer enquiries were virtually unchanged when compared to the April results. This marks the first report since July 2018 in which survey participants did not cite a decline in buyer demand. Even so, greed sales continued to slip for a tenth successive month.
The regional breakdown shows transaction volumes picked up modestly in Wales and the North of England, although the trend was either flat or negative across all other parts of the UK.
Looking ahead, sales expectations for the next three months are still consistent with a further decline in activity. However, further out, respondents envisage a modest improvement in sales volumes at the twelve month horizon.
With regards to house prices, the survey shows that the pace of decline is beginning to decelerate. Going forward, near term price expectations remain marginally negative for the country as a whole, although less so than in the April results.
The regional breakdown shows the South East now exhibits the weakest sentiment on price movements, while some of the downward pressure has seemingly eased in London during recent months (although the price indicator still remains quite comfortably negative in the capital).
Virtually all parts of the UK are expected to see some uplift in prices over the year ahead. London remains the sole exception, although even here projections are broadly flat. At the other end of the scale, contributors in Scotland, the North West and the West Midlands returned the strongest expectation for house price growth over the next twelve months.
Brian Murphy, head of lending at Mortgage Advice Bureau, commented: "This months' report is slightly more positive than those from RICS of late, and suggests that the tide may have turned in terms of the previously negative trend around buyer enquiries leading to the market remaining broadly steady in May. The suggestion is that those buyers who've up until now been waiting for a Brexit denouement have, understandably, decided that they are no longer able to put their property plans on hold and have therefore opted to purchase regardless.
"Whilst today's report might spark a degree of excitement in some quarters of the industry, we also know that consumer sentiment can quickly change so until such times as we've seen a consistent trendline it wouldn't be wise to suggest that this is the pivotal turning point for the market this year. That said, it's possible to also suggest that once a new Prime Minster is installed in Downing Street and more clarity is achieved around Brexit, the longer term forecast from RICS of a modest overall upturn in values may well turn out to be the case. In the meantime, the existing market fundamentals will hopefully mean that the current stable conditions continue."