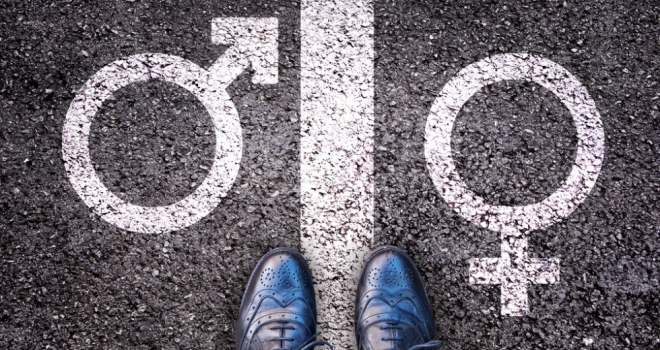 "It is great to see that the issue of diversity and equality is now the subject of a crucial discussion happening within financial services."
Spokespeople from the Treasury and the FCA discussed best practice for promoting culture and diversity in the workplace at the latest conference from trade association PIMFA.
Yesterday's conference was opened by keynote speaker John Glen MP, Economic Secretary to the Treasury and City Minister, who highlighted the importance of diversity and inclusion.
He said: "We need an inclusive workforce for many reasons, and ethics is but one of those reasons. It is simply the right thing to do and to expect... it is a hallmark of a civilised society. Ethics aside, there's also a strong commercial case for real diversity."
He then went on to cite research from various sources including the 2015 McKinsey report, which has shown that improving gender parity within the workplace could realistically add £150 billion in UK GDP by 2025.
Glen also highlighted the success of the Women in Finance Charter with over 300 signatories and its role as a useful framework for helping firms to set targets for developing and implementing change – even inspiring other countries such as Brazil and China to undertake similar initiatives – and stated that the focus now needs to be on how to maximise its impact to drive further positive movement.
Throughout the day, speakers from the investment management and financial advice community discussed the benefits of encouraging women returners, engaging young people and encouraging young female talent, accessing diverse communities including the underprivileged as potential employment pools, and of implementing changes to meet the specific needs of an altering client base. The requirement to respond to the shift towards women in the gender balance regarding ownership and control of personal and family finances was particularly emphasised.
Alongside the practical hints and tips for firms on how to put appropriate policies in place, shift organisational culture, and learn from peers, a recurring theme was the robust business case for diverse and inclusive approaches supported by hard facts such as how firms with greater gender and ethnic diversity on their executive teams are 21%-33% more likely to outperform on profitability than their counterparts.
PIMFA highlighted the fact that only 1 in 10 management jobs in the UK are held by members of the Black, Asian and ethnic minority (BAME) community, while women make up just 14% of executive committee positons, means that much work to improve diversity remains to be done.
As Anneliese Dodds MP, Shadow Treasury Minister, said "this requires a long-term culture change and we need to use evidence-based interventions to bring that about".
Andrew Bailey, CEO of the FCA, highlighted that the regulator views culture as a major indicator of a firm's conduct in the market and that firms' approach to diversity and inclusion was a key part of that culture. He also highlighted FCA's aim to achieve 50% of female leaders within the organisation by 2025.
Liz Field, CEO of PIMFA, concluded: "It is great to see that the issue of diversity and equality is now the subject of a crucial discussion happening within financial services. With an increasingly diverse client base and shifting wealth patterns, the need for diversity in our workforce is fundamental, not just to meet the needs of existing and potential clients, but also to help shape perceptions, and attract and retain the best talent."