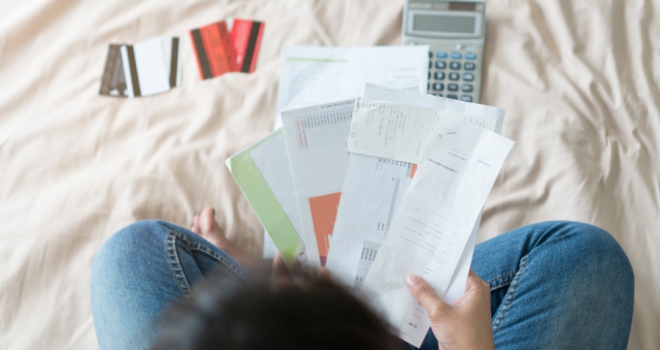 "Our findings are very alarming but given the housing shortage in the UK not entirely surprising."
19% of people are spending more than half of their monthly net household income on housing costs such as mortgage or rent payments, utility bills and council tax, with 4% spending over 75%, according to research by Engen Group.
The average amount spent on housing costs is 34%, in line with recommendations that no more than 35% of a person's total income should be spent on mortgage/rent and bills.
However Engen's research found 39% of people spend more than this, rising to 47% for those aged 18 - 34.
The research also found that women are more likely to be paying more of their income on housing costs. 26% of women spend more than half of their income towards housing costs and 6% spend over three quarters of their pay, compared to 13% and 3% of men.
38% of people say they have spent more of their income on housing costs over the past 12 months, compared to 8% who say they have spent less. Similarly, for the next 12 months, 38% anticipate they will spend more whereas 8% expect expenditure to fall.
Graeme Boiardini, CEO of Engen Group, said: "Our findings are very alarming but given the housing shortage in the UK not entirely surprising. Thankfully building more affordable housing is at the top of the political agenda, so hopefully over the next few years we will see significant inroads being made into tackling this problem."