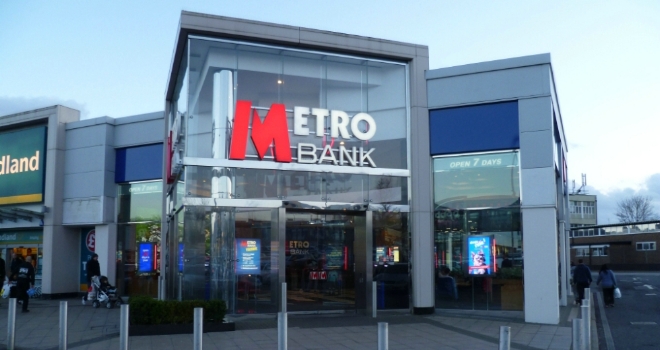 "With the Bank of England base rate increasing last week, we have witnessed customers looking for the security afforded by longer term fixes. "
Metro Bank has reduced the product fee on its residential five-year fixed rate mortgage range.
Borrowers will benefit from a new product fee of £499, a reduction on the previous fees of between £999 - £1,499.
The news follows the bank increasing its switching procuration fee by 50% to 30bps last month.
Charles Morley, director of mortgage distribution at Metro Bank, said: "With the Bank of England base rate increasing last week, we have witnessed customers looking for the security afforded by longer term fixes. A reduced product fee, along with the same great rates and our comprehensive criteria, make our proposition highly attractive for both customers planning to purchase their next home and also those looking to remortgage."
Brian Murphy, head of lending at Mortgage Advice Bureau, added: "In introducing these positive changes to product pricing only days after the BoE base rate increase, Metro Bank have demonstrated that great value mortgage products are still very much in evidence. Combined with some truly excellent criteria more borrowers will be able to realise their ambitions to buy their first home, move house or refinance their existing arrangements."