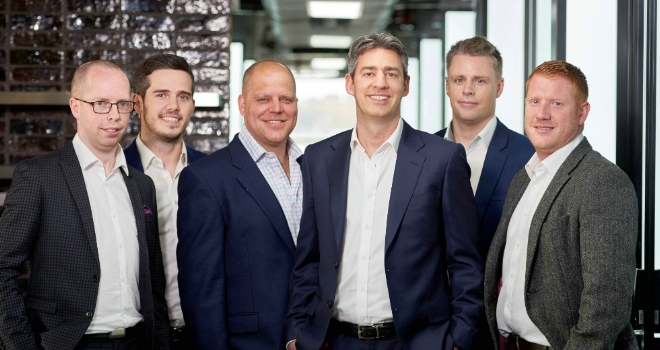 "With high street banks continuing to shy away from development lending, there remains a significant gap in the market for professional, fast and flexible funding."
New bridging lender Octane Capital has formally launched its development arm and hired Alex Tyrwhitt as Head of Development Lending.
Initially, the Octane Capital development proposition will focus on conversions and lighter refurbishments. Its goal is to cater for heavy refurbishment by the end of 2017 and full, ground-up funding by Spring next year.
Tyrwhitt joins Octane from HSBC where he worked in the UK Corporate Real Estate team. Prior to that he was an Associate at GE Capital Real Estate UK, working as a Risk Underwriter on both debt and equity projects. Tyrwhitt started his career as a Chartered Surveyor and RICS-registered Valuer at Lambert Smith Hampton.
Octane Capital launched in May of this year but does not offer a product sheet with set rates determined by LTV. Instead, each loan is structured on a bespoke basis and priced according to risk. Its focus is on complex and larger loans that brokers struggle to place.
Alex Tyrwhitt commented: "I'm really excited to be joining Jon, Mark, Matt and the rest of the team at Octane as they set out to create the next generation of lending. The development market is crying out for a dynamic lender with rapid decision-making and deal execution and, as ever, Jon's positioning and timing were just right. My goal is to help build the best development lending platform in the market with a team and infrastructure that will enable us to look at all manner of proposals across the UK."
Matt Smith, Director of Risk, Octane Capital, added: "Despite the economic and political headwinds, the housing shortage remains as acute as ever and the majority of developers have retained their appetite to take on and build out new schemes. With high street banks continuing to shy away from development lending, there remains a significant gap in the market for professional, fast and flexible funding. It's a gap, with Alex's experience and contacts, that we wholeheartedly intend to fill."