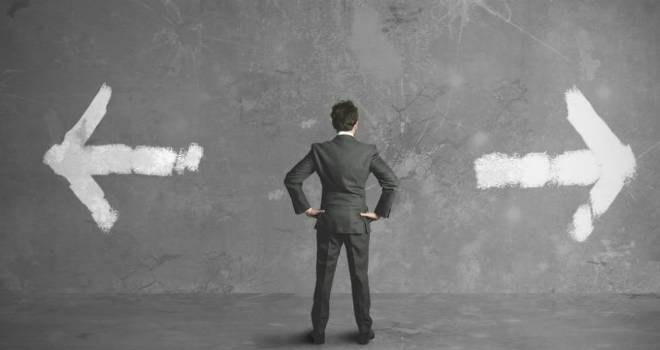 "Relatively modest increases in contributions, combined with pay rises, especially for the low-paid, are unlikely to fatally undermine the success of automatic enrolment."
The 6th of April saw the first of the planned increases in pension contributions under auto-enrolment, from 2% of salary to 5%.
Employers will be required to increase their contributions from 1% to 2%, meaning employees will see their own contributions increase from 1% to 3%.
It is estimated that between 6 to 7 million workers who are currently paying at the legal minimum level will be asked to contribute over £2 billion pounds extra between themselves and their employer, prompting speculation that cash-strapped workers might opt out in large numbers.
Someone earning £30,000 a year will see their pension contribution increase by a total of around £64 a month including tax relief. For a 30 year old, that additional contribution could be expected to increase their retirement pot by around £34,000.
DWP estimates that the current rate of opt-outs from pensions is around 9% but projects that in 2018/19 this will increase to over 21% of employees, and Hargreaves Lansdown agrees that pension opt-out rates could double due to the changes.
Tom McPhail, head of policy at Hargreaves Lansdown, commented: "Pension savings rates have to increase and the sooner the better, but with so much uncertainty in the air at present, there are real concerns we could see people choosing to opt out of their pension rather than suffer the increase in their contributions."
But Royal London believes that concerns surrounding large-scale opt-outs are "unfounded". The firm says that the first phase of automatic enrolment was a "huge success" and that the increases will not create a rush to opt out of workplace pensions.
Royal London noted that staying in rates have been far higher than the 67% originally expected by the Government and argues that a number of factors will combine to keep pension scheme membership at a high level.
These include the national living wage, which covers more than 1.5 million of the lowest-paid workers in Britain and will be increased by 4.4% in April 2018.
As a result, Royal London says the lowest paid workers, who might be thought to be most likely to opt out when contribution rates rise, will be guaranteed an increase in take-home pay even allowing for the rise in pension contributions.
Income tax thresholds and National Insurance thresholds are also increased in April of each year and while this is only to keep pace with inflation, such increases will reduce the number of people who suffer a fall in take-home pay in April following the contribution rises.
Finally, millions of people get an annual pay rise in April at an average level of around 2.4% - more than the auto-enrolment contribution increase of 2% for workers (or 1.6% after tax relief).
Steve Webb, director of policy at Royal London, said: "The power of inertia remains strong – individuals will still have to actively opt out and the additional amounts they are being asked to contribute are still relatively modest, especially for the lowest paid workers who will be receiving a large increase through the national living wage. Evidence from the US suggests that when contributions into workplace pension schemes were gradually increased by a few percentage points from low single digit rates, opt-out rates were very low, and the same is likely to happen in the UK.
"We believe that relatively modest increases in contributions, combined with pay rises, especially for the low-paid, are unlikely to fatally undermine the success of automatic enrolment. The real focus should already be on how to get savers beyond the 8% minimum level that they will reach in 2019 and up to more realistic levels."