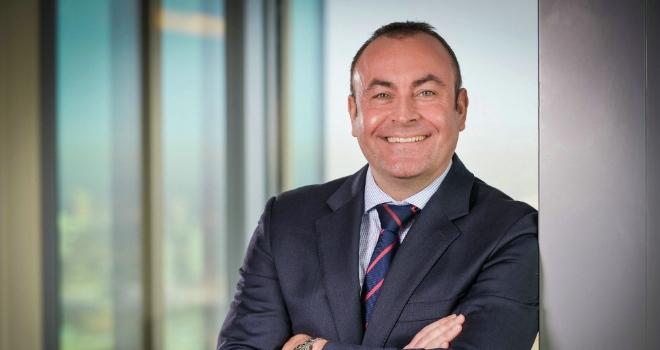 "Moving into the final month of Q1 we saw speculation intensify as The Bank of England appeared to set the stage for a May interest rate rise"
The remortgage market experienced a strong Q4 during which we, unsurprisingly, saw an interest rate rise for the first time in more than 10 years. As we moved into 2018, the sector was still realising the full effects of this hike, especially in light of assumptions surrounding another potential rate rise in Q2.
December is historically a slower month for lending, but - as pointed out in the previous remortgage review piece - demand remained strong with many homeowners taking advantage of favourable rates and a highly competitive lending landscape. Official data certainly helped back this up. Figures from UK Finance outlined that there were 30,500 new homeowner remortgages completed in December, some 7.4% more than in the same month a year earlier. The £5.2bn of remortgaging in the month signified a rise of 8.3% year-on-year. Before moving into 2018, we also saw research emerge from LMS which highlighted that the number of remortgage deals rose 41% year-on-year from 28,400 in December 2016 to 39,943 in December 2017.
The increase in activity levels and product volumes over the course of 2017 helped illustrate why there was so much positivity surrounding the remortgage sector, and the mortgage market in general, as we moved into the new year. In terms of forecasts for the year ahead, the Intermediary Mortgage Lenders Association predicted a rise in gross mortgage lending for the eighth year in a row to reach the highest level since 2007. IMLA's fifth annual market review and forecast suggested that gross mortgage lending will reach £265bn with a net mortgage lending figure of £47bn, and that remortgage activity will continue to be more buoyant than lending for house purchase. Total remortgage lending is estimated to hit £94bn, up 4.4% to reach 35.5% of total lending – a forecast which underlines the growing importance of the remortgage sector for both lenders and the intermediary marketplace.
Moving into 2018 proper, a new year often represents a fresh start, a bunch of resolutions and pledges to get household finances in order. The best starting point for home-related savings is, first and foremost, the mortgage - although it's fair to say that this hasn't always been the case. Thankfully, borrowers and homeowners now have access to a far wider range of resources, information and advice, with the more financially savvy firmly switched onto the potential savings on offer through remortgaging in the current lending climate.
We have seen mounting evidence of the remortgage resurgence over the past 12 to 18 months, and there is little sign of it slowing down anytime soon. UK Finance's latest mortgage trends update revealed that the number of remortgages in January 2018 reached a nine-year high, while the number of first-time buyers and home movers both increased compared to the same period in the previous year. There were reported to be 49,800 new homeowner remortgages completed in January 2018, 19.1% more than January 2017. This was said to be the highest monthly number of remortgages since November 2008, when the figure stood at 51,300. The £8.9bn of remortgaging in January 2018 represented a 20.3% rise year-on-year.
This momentum carried on into February with additional trade body data highlighting that 35,400 new homeowner remortgages were completed within the month, 11.3% more than the same period in 2017. The £6bn of remortgaging signified a year-on-year growth of 11.1%. This noteworthy year-on-year rise further cemented the fact that greater numbers of homeowners were looking to fix costs amid anticipation of further interest rate rises.
Speaking of interest rates, moving into the final month of Q1 we saw speculation intensify as The Bank of England appeared to set the stage for a May interest rate rise following the announcement that pay growth was picking up with inflation expected to remain above its 2% target. Although in contrast, The Royal Institution of Chartered Surveyors also recently pointed out that a lack of activity in the UK housing market could make it more difficult for Bank of England policymakers to make this adjustment. Whatever may or may not happen, any uncertainty surrounding interest rate movement will only encourage more borrowers to look even closer at the highly competitive remortgage rates still on offer.
Another influencing factor on the wider remortgage market could be the two-year anniversary of the buy-to-let second home surcharge. This led to many landlords acting quickly to push through purchases or remortgages, and with many two-year deals coming to - or already at an end - intermediaries with BTL clients are in the midst of a busy time. Q2 has certainly picked up where Q1 left off, and remortgage activity is expected to remain strong across the lending board in the coming weeks and months.