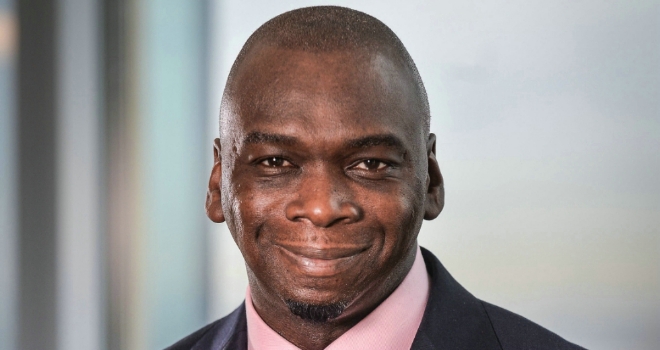 "Technology is a component which can often be seen as a double-edged sword when it comes to the financial advice process."
The shadow of robo-advice has been looming over the intermediary market for quite some time but has its influence become more imposing, remained omnipresent or faded into the background?
It's tough to say. Individuals firms will inevitably have their own ideas over what – if any - technological advances could best support, or hinder, their business. Implementation could stem from client demand, necessity or the appetite to expand, streamline or simply improve existing practices. Technology is a component which can often be seen as a double-edged sword when it comes to the financial advice process. This time last year research from Legal & General Mortgage Club reported that over a third (35%) of brokers felt that the biggest future threat to their business came from robo-advice and technology.
One year on, it would be interesting to see if there was any notable shift in these figures and, as significant, would be how many intermediary firms have embraced some elements of the robo-advice process. And if so, which ones. The balance between opportunity and threat remains a tricky one to track. The old adage of adapt or die remains relevant for all intermediary firms. However, it's still very much open to interpretation exactly how best to adapt to changes in client behaviour and their tech demands within the framework of an existing business. There is no one-size-fits-all answer. Access to different types of advice and information continues to become more readily available across a variety of channels. Although we need to dig a little deeper when it comes to realising what people really want when it comes to managing and making decisions about their finances.
According to the fifth annual ING International Survey Mobile Banking 2017, which quizzed nearly 15,000 people across 15 countries, nine in 10 (91%) of people in Europe would not let a robo-adviser manage and make decisions about their finances unilaterally. Allowing a computer program to make decisions was not out of the question for some people; with a quarter (26%) saying this would be an option if they got final approval. However, only 3% were willing to give up control and let a robo-adviser act on their behalf without them first giving the go-ahead.
At the same time, people felt more comfortable if robo-advisers simply advised rather than make decisions on their behalf. Three in 10 (29%) would not be willing to allow decision-making but would accept advice from a computer program, although they would still often prefer advice from other sources. When seeking investment advice, people still preferred the human touch, with two in five (40%) saying they would seek out a human financial adviser if looking to invest, while 14% would speak to friends and family. Alternatively, people were willing to find the information they seek themselves via the internet and specialist websites (16%), but again, few are willing to trust a robo-adviser.
When commenting on these findings it was interesting to see the emphasis on the importance attached to people maintaining a level of control, especially when it came to relying on technology for the final decision/approval.
Now I'm no behavioural scientist but for me this raises two more questions.
Is this because robo-advise is still relatively new and therefore not yet dependable?
Will we ever trust tech over the human touch when it comes to our finances?
It is proven that many computer programs can outperform humans but when you throw financials and complexity into the equation this - quite understandably – can plant a seed of doubt in many people's minds. When it comes to mortgages there will always be value in face-to-face advice and certain degrees of hand holding because of the intricacies, personal attachment and sheer scale of the transaction.
Not that advances in technology should be ignored. The integration of these can make the difference between bad, good and great service. As well as being utilised to benefit many back office components within the business. An important point to remember in the intermediary marketplace is that technology is there to supplement the expertise and knowledge of the adviser – not replace it. Even the most advanced systems will never usurp the values attached to a good, professional holistic intermediary offering. But we can't be blind to consumer trends and the ways in which people of all ages are embracing technology. And the firms who are able to constantly evolve, adapt and get this balancing act right are the ones who will be in the best position to engage and service the needs of their clients now, and in the future.