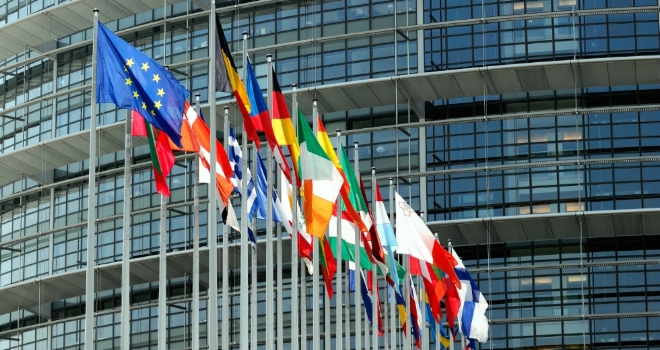 Speaking at the Investec Broker Insight evening, chief economist for the bank Phil Shaw said that a potential Brexit would not have a 'massive impact' on UK house prices.
The event, held at the Investec headquarters in central London, featured a presentation from Shaw on the major influences on the UK economy and predictions for economic growth over the next twelve months. This was followed by a panel session with Shaw and Investec Business Development Manager Peter Izard, where Shaw said the 'uncertainty' of a Brexit would be the main stressor on the UK property market.
When asked what will happen to the UK property market after the referendum vote on 23rd June, he said:
"There'll be a long period of uncertainty and effectively, if there's an out vote, the UK government needs to negotiate exit terms for the UK after exit – for example, with trade access.
"We don't know what our exporters are going to be facing - it's a risk to investment. If we've got access to the euro market, we can then manufacture in the EU so you have the prospect of UK industry leaving. And then that can cause a slower economy, less recovery - so for the housing market, especially at the top end, we will have lots of questions about what drives growth.
"If we no longer have the safe haven status we had previously, you also have the fear of capital leaving the UK, which would itself make a difference at the top end of the market, and so I think it's potentially a negative event."
Peter Izard added that a Brexit potentially could weaken the pound, which would be good for foreign buyers as it would be cheaper for them to purchase in the UK, adding:
"Markets and economies hate uncertainty, and a Yes vote to leave would create that – and that uncertainty would lead to challenges within the prime central property market, or indeed the property market across the board. There's a lot of unknown territory."
On the impact on house prices specifically, Shaw said he did not foresee a 'massive impact', and noted that the UK domestic property market was driven by 'demographics and regulation'.
He noted that, due to increasing numbers of households and insufficient housebuilding:
"Property shortages will continue to be a structural factor in the market, and in terms of regulation – mortgage lending and prudential lending limits won't necessarily change as a result of Brexit, and they are all arguably more important determining factors in house prices than the EU vote."