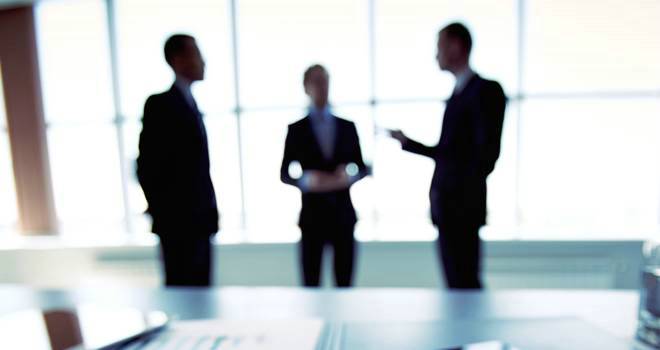 Research from MoneySupermarket.com reveals one in four people are using over 40 per cent of their wages each month just to pay off non-mortgage debt.

This means a large proportion of the British public are eating into their available income on a regular basis, leaving less to fund rising bills and spiralling living costs.

The MoneySupermarket research showed the average amount of monthly debt per person is £322, a whopping 25 per cent of the average monthly income for a UK adult, which stands at £1,288.

The research also found eight per cent of people said they spent over 80 per cent of their wages repaying debt, highlighting how stretched the nation's finances are at the moment.

Men hold a greater proportion of personal debt (excluding mortgage) of £7,944 on average, when compared to women who owe over one thousand pounds less at £6,739, fifteen per cent less than their male counterparts.



Tim Moss, head of loans and debt at MoneySupermarket.com said:



"With the cost of living continuing to rise, consumers are feeling the squeeze on their wallets more than ever. It's therefore worrying to see such a high number of people needing to use so much of their income just to service existing debt.

"However, making the most of every pound really does count when it comes to the end of the month, and it's vital that those needing to repay debt are doing so using the best method.

"For someone with credit card debt, it is vital regular monthly payments are maintained, as a late or missing a payment could result in being charged fees or losing any promotional rates.

"Setting up a direct debit helps consumers avoid missing payments and forking out significantly more than expected in interest payments and fees."

The research found that Londoners have the highest amount of personal debt in the UK, owing £8,478 on average, compared to those in Yorks & Humber, who owe £5,796.

However, those in London only use 22 per cent of their wages on average in paying off this debt, while Yorks & Humber dip into 28 per cent of their wages to repay debt.



Tim Moss continued:



"Consolidating debt payments can be a useful process for stretched consumers, either through a credit card or a personal loan, depending on their situation.

"Interest free balance transfer cards work well for those transferring borrowing smaller amounts, and are confident they can pay back the balance within the promotional period.

"Barclaycard for example offers 22 months interest free on balance transfers on its Platinum Credit Card - great for those looking for some financial flexibility and reduce their outgoings.

"Personal loans are also good alternative option as they offer a fixed monthly repayment amount over a fixed term. There are plenty of competitive options available at the moment, including Alliance & Leicester and Sainsbury's Finance personal loans, which have a current headline rate of 6.3 per cent for borrowing over £7,500, over a period of five years.

"However, the best credit card and loan deals are generally reserved for those customers with a good credit rating so it is worth checking your credit file before you apply.

"The golden rule for consumers is not to borrow money unless it is absolutely necessary. Anyone feeling the pinch needs to go through their finances making sure monthly outgoings are covered by what's coming in each month.

"For those seriously struggling to keep up with payments, I would advise seeking debt advice from one of the free debt advice charities who can help them get their finances back on track. "