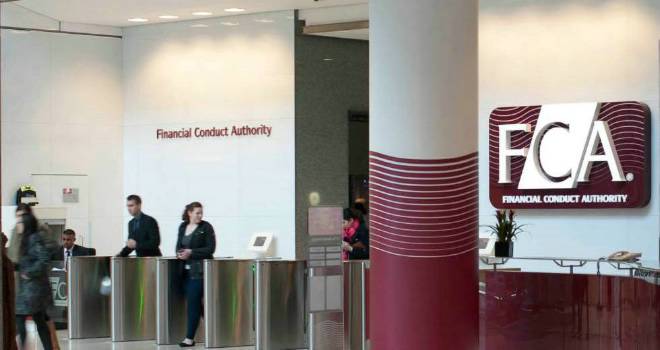 "Tejoori's failure to promptly disclose inside information misled the market in Tejoori's shares and prevented investors from making fully informed investment decisions."
The FCA has fined Tejoori Limited £70,000 for failing to inform the market of inside information - the first time it has imposed on an AIM company for late disclosure following the introduction of Market Abuse Regulation on 3 July 2016.
Tejoori is a self-managed closed-ended investment company. In early 2016, it held a 10% stake in BEKON which Tejoori valued in its financial statements at USD 3.35 million.
On 12 July 2016, Tejoori was notified by BEKON about a compulsory acquisition of its shares by Eggersmann. The acquisition required Tejoori to sign a share purchase agreement and to sell its BEKON shares to Eggersmann for no initial consideration.
The information about the sale to Eggersman was inside information and, under MAR, Tejoori was required to disclose the information as soon as possible, which did not happen.
Tejoori's BEKON shares were ultimately transferred to Eggersmann on 10 August 2016 with both BEKON and Eggersmann issuing press releases announcing the acquisition the following day. The press releases made no reference to Tejoori so the market was unaware of the terms, including the consideration paid to Tejoori by Eggersman.
Without knowing these details, the market speculated, in online bulletin boards, about the amount that may have been paid to Tejoori. The bulletin board discussions regarded the sale as positive development for Tejoori and Tejoori's share price rose sharply on 22 and 23 August 2016, increasing 38% over the two days.
The London Stock Exchange contacted Tejoori's nominated advisor on the morning of 23 August 2016 to query the sudden rise in price and Tejoori informed the advisor that it did not hold any inside information and that it had not sold its shares in BEKON.
The advisor only obtained clarification of the correct position when Tejoori's German legal adviser subsequently informed them that Tejoori had indeed sold its BEKON shares.
Tejoori released an announcement on 24 August 2016 which confirmed that it had sold its BEKON shares for no initial consideration and that it was unable to assess, at that time, whether it would receive any future consideration. Tejoori's share price closed 13% down on the day of the announcement.
Tejoori notified the FCA of its breach and co-operated with the investigation, agreeing to settle at an early stage and qualifing for a 30% discount. Without this the financial penalty would have been £100,000.
Tejoori has now cancelled its admission to trading on AIM.
Mark Steward, FCA Executive Director of Enforcement and Market Oversight, said: "Tejoori's failure to promptly disclose inside information misled the market in Tejoori's shares and prevented investors from making fully informed investment decisions. This was a serious breach. Issuers must have regard to their disclosure obligations at all times and misunderstanding the commercial reality of a transaction is no excuse."
A London Stock Exchange spokesperson said: "London Stock Exchange welcomes today's action by the FCA in relation to Tejoori Limited. As part of our cooperation with the FCA in respect of AIM company disclosures, we referred the breach of Article 17 of the Market Abuse Regulation by Tejoori to the FCA, so that the regulator could investigate further. Since the introduction of MAR in July 2016, the FCA has become the competent authority for the application and enforcement of MAR in the UK.

"London Stock Exchange works closely with the FCA to co-ordinate our approach in relation to our respective areas of remit in order to minimize duplication and also to ensure the effective overall operation of the market."