Inflation climbs to four-year high of 2.9%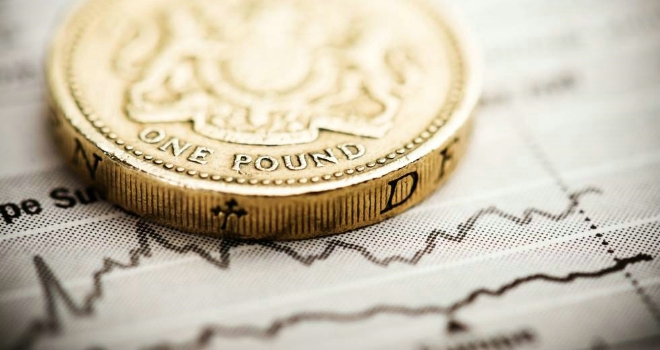 The balance of probability suggests the Bank will continue to 'look through' higher inflation and leave rates on hold to support the economy
CPI inflation rose to 2.9% in May, up from 2.7% in April, according to the latest ONS statistics.
CPIH, which the ONS are now using as their headline measure and which includes owner occupiers' housing costs, shows a 12-month inflation rate of 2.7%, up from 2.6% in April.
CPIH is now at its highest level since April 2012 while CPI is at its highest since June 2013.
Inflation has now remained above the Bank of England's 2% target for four consecutive months.
Rising prices for recreational and cultural goods and services (particularly games, toys and hobbies) was the main contributor to the increase in the rate, with smaller upward contributions from increased electricity and food prices.
The Bank of England had recently predicted that CPI inflation would rise to a peak of 2.7% in Q2 2017 before falling to 2.6% in Q2 2018.
Nick Dixon, Investment Director at Aegon, commented: "For the fourth month in a row inflation has exceeded the Bank of England's 2% target. This high rate will particularly affect the purchasing power of retirees locked into a fixed income, and the growing number whose wages have failed to keep pace. Equity markets in general look highly valued at present, while bond yields remain unattractive. This limits the options available to generate inflation-plus returns. Diversification continues to be the most considered long term approach, with a focus on lower volatility equity dividends.
"Coupled with recent increases to the US central rate, high inflation also means pressure continues to mount on policy makers to tighten fiscal policy. Such action is likely to be delayed temporarily as post-election political uncertainty – and the related Sterling falls – both settle. The prospect of a 'softer' Brexit from a minority Conservative government may give the market stability required for an interest rate increase later in the year."
Ben Brettell, Senior Economist at Hargreaves Lansdown, added: "Bank of England policymakers had previously said they expect inflation to peak at a little below 3% in the fourth quarter, but the evidence so far points to a sharper rise than anticipated. Just one member of the MPC, Kristin Forbes, has been voting for higher interest rates, and she leaves committee next month. The balance of probability suggests the Bank will continue to 'look through' higher inflation and leave rates on hold to support the economy, but if inflation continues to surprise we could start to see members revising their positions."
Join our mailing list: