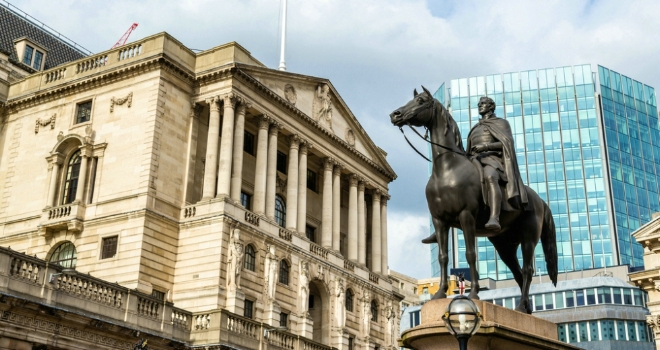 "Markets are now pricing in a 78% chance of a rise. But I still think there's a significant chance of a no change decision."
GDP rose by 0.3% in May, up from the 0.2% growth recorded in April, according to the latest statistics from the ONS.
Its new monthly GDP estimate shows that retail sales and the services trade, including restaurants and hotels, contributed to the rise, helped by the warmer weather.
However the ONS warned that the monthly growth rate for GDP is "volatile and therefore it should be used with caution", pointing to a more stable three-month rate which indicates that growth was flat.
UK GDP grew by a more modest 0.2% in the three months to May, increasing at the same rate as in Q1 2018.
Despite this, the stronger monthly growth prompted markets to price in a 78% chance of an August rate rise.
Head of national accounts at the ONS, Rob Kent-Smith, said: "The first of our new rolling estimates of GDP shows a mixed picture of the UK economy with modest growth driven by the services sector, partly offset by falling construction and industrial output.
"Retailing, computer programming and legal services all performed strongly in the three months to May while housebuilding and manufacturing both contracted.
Services, in particular, grew robustly in May with retailers enjoying a double boost from the warm weather and the royal wedding. Construction also saw a return to growth after a weak couple of months."
Ben Brettell, senior economist at Hargreaves Lansdown, commented: "The Royal wedding and some great weather boosted the economy in May, with GDP rising 0.3% on April. The economy grew 0.2% in the quarter to May. Both were in line with economists' forecasts, and represent a significant rebound from a disappointing start to the year.
"While the news is undoubtedly positive, the usual concerns will no doubt surface around the bias towards the service sector, which drove the growth. Industrial production and construction both fell in the quarter, though the latter rebounded slightly in May.
"Better news on growth brings the Bank of England's August policy meeting into sharp focus. Markets are now pricing in a 78% chance of a rise. But I still think there's a significant chance of a no change decision. The second quarter is likely to see a small uptick in GDP, but when added to the below par first quarter, this means growth in the first half of the year will be decidedly sub-trend. I can't see how this makes a particularly strong case for higher rates at present, particularly as Brexit uncertainty casts an increasingly threatening shadow."