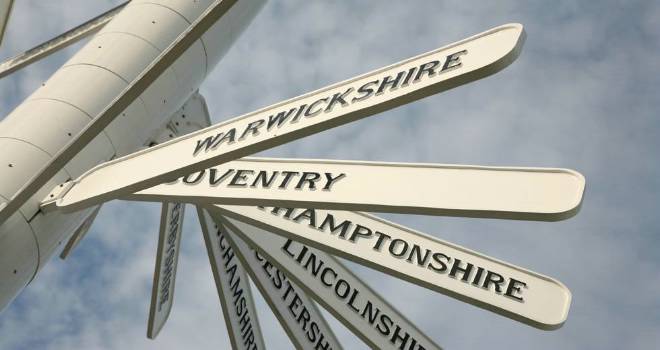 "We're still seeing strong growth in the East and in prime London. We're also seeing a return to the North-South divide in terms of price growth."
House prices fell further in June, declining for the third month in a row with average values now down £2,358 in the last quarter, according to the latest Your Move house price index.
More than half the unitary authority areas in England in Wales – 60 out of 108 – reported prices falling over the month. The average price in June was £301,114, down 0.2% on May.
Despite this, prices are still up by 3.8% or £11,037 up on this time last year, however the Index shows that a North-South divide seems to have re-emerged. Annual growth in the Midlands and South, excluding London, is above average, and the North and Wales are seeing below average growth.
The East of England, particularly, continues to show strong annual growth, regaining its top spot among the regions. In London, Westminster sets a new peak price, up 19.7% annually to reach £1,865,843.
Your Move says that instead of causing the slip in house prices, the election and its result have merely exacerbated a slow-down in price growth that can be seen since the beginning of the year.
Oliver Blake, Managing Director of Your Move and Reeds Rains estate agents, said: "Don't write the market off just yet. We've seen three months of falls, but it's far too early to panic. Mortgage rates are still affordable and the slow down we have seen will already have helped some buyers struggling with affordability.
"We're still seeing strong growth in the East and in prime London. We're also seeing a return to the North-South divide in terms of price growth. In many ways, it feels like we've been here before."
Brian Murphy, Head of Lending for Mortgage Advice Bureau, commented: "Seeing the slow down on new instructions reported in the data is no great surprise at all, given that we're now entering peak holiday season, and this is the normal and expected pattern every year, so is no cause for concern whatsoever. The Rightmove report suggests annual average house price increases of 2.8% so far this year, which is absolutely in line with market forecasts and expectations for 2017, so again should not raise any alarm bells whatsoever.

"Overall, today's Rightmove report would suggest that even though we're moving into high summer which is traditionally a slower time for property sales, the market would appear to be ticking over very nicely with no apparent immediate cause for concern or negative sentiment, which it's probably reasonable to suggest might lead to a consistent picture for the foreseeable future."