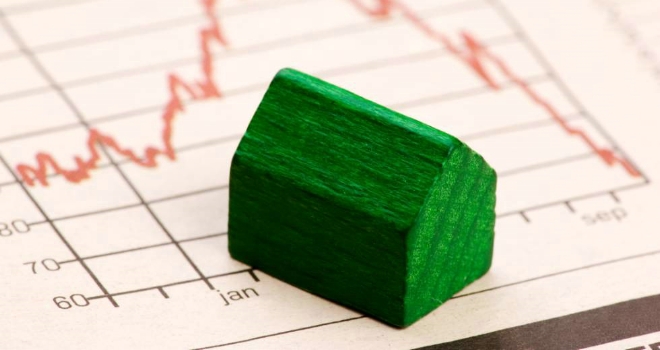 Today's Land Registry data shows property transactions in decline, and the average house price increased by 6.7% annually.
In the months July 2015 to October 2015, sales volumes averaged 80,691 transactions per month. This is a decrease from the same period a year earlier, when sales volumes averaged 84,517 per month.
The additional data decreases the average price for England and Wales to £187,725 and increases the annual change to 6.7 per cent.
The region with the most significant annual price increase is London with a movement of 12.4 per cent. The North East saw the smallest annual price increase of 0.8 per cent.
London also experienced the greatest monthly price rise with a movement of 2.1 per cent. Wales saw the most significant monthly price decrease with a fall of 0.8 per cent.
Jeremy Leaf, a former RICS chairman and north London estate agent, says:
"The decline in number of property transactions continues to be a worry. If people aren't able to move in and out of the market when they want to, there will be an inevitable knock-on effect for the rest of the economy. With the high cost of moving, continued shortage of supply and affordability issues with tougher mortgage criteria, this situation looks unlikely to change any time soon.
"While the increase in London property prices highlights the shortage of housing in the capital, the biggest hike in values in the past 12 months was in Reading, where prices are rising because of its commutability. Buyers are finding better value than in London although if property prices continue to rise at the same pace that may no longer be true. With trains taking only half an hour into Paddington, you can get there faster from Reading than the suburbs, while living in parts of Berkshire will mean a reasonable quality of life."
Guy Meacock, head of the London office of buying agency Prime Purchase, says:
"House-price growth continues, at least from a national average perspective, with the general thawing in the market continuing. However, this market is unlikely to run away with itself as there are plenty of headwinds, which will keep it in check. A referendum on EU membership, the potential of an interest rate rise and the situation in China which could be the start of a global slowdown - there are plenty of checks and balances.
"The stamp duty changes announced in the Autumn Statement will give a bit of a kick to the buy-to-let and second home market in the spring as buyers try to avoid the higher stamp duty from 1st April. There is a growing concern that if you do have money to spare, where do you put it? With it taking six weeks, on average, from exchange to completion, buyers will need to have exchanged by mid-February if they want to complete before 1st April, which doesn't leave much time.
"There is a fear of interest rates rising after so many years of cheap money. It will be a real shock to the system when they start creeping back up, particularly as many people remain heavily indebted.
"We have seen a couple of years of softening prices in prime London. It is very value-driven and has looked fully valued for a long time. At the bottom of the market, the expanded Help to Buy scheme into London will give welcome assistance to first-time buyers."