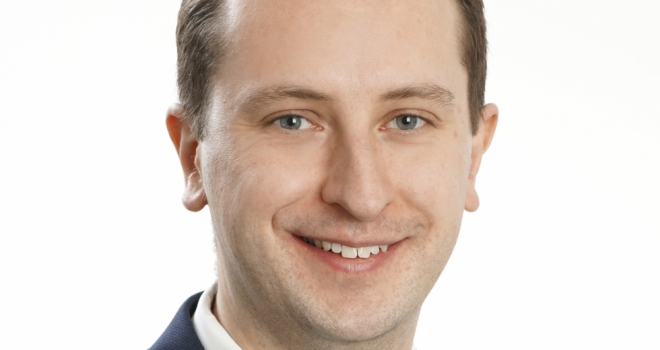 "Fintechs would do well to consider how they too can 'go craft', perhaps by focusing on the quality of their offering"
Fintech challengers are faced with unenviable task of taking on a monopoly of multi-national organisations with hundreds of years of brand equity and consumer trust.
Perhaps the biggest challenge for today's fintech brands is the need to convince consumers to reject the legacy brand traditional banks and providers, and opt for the unknown. This is a herculean task – for example, research has shown Britons are more likely to end their marriage before they end their relationship with their bank.
No matter how fantastic a fintech challenger's proposition might be, people tend to stick with what they know when it comes to their finances.
The burgeoning upstarts in the financial sector could perhaps learn a thing or two from another industry that faced the same barriers to entry – craft beer.
Just a decade ago, the large majority of beer sold in the UK was brewed by just a couple of multi-national beverage producers. But all that has changed and craft beer has now gone mainstream. The number of smaller, independent brewers has doubled in the last five years – there are now almost 2,000 active breweries in the UK for the first time since the 1930s.
And the biggest brewers in the world – monolithic brands that once had domination over their sector - have lost market share and are having to 'go craft'. Through acquisitions or a shift in products and branding, they are chasing the upstarts for the first time in more than 50 years. So how did ragtag bands of bearded brewers take on their establishment and win?
Craft vs. macro
Craft breweries have been able to take advantage of the huge Millennial-fuelled consumer shift towards 'hand-made' and 'artisanal' goods. Thanks in part to the rise of online retail and the lower barriers of entry for small businesses, everything from soap to shoes has gone handmade, small batch or 'craft'. Fintechs would do well to consider how they too can 'go craft', perhaps by focusing on the quality of their offering and making sure to highlight the time, effort and love that real people have put into producing their product.
Keep it local
Some of the success of craft beer has come from the fact that it's traditionally a localised business, simply because beer has a very limited shelf life. As such, there has been a natural evolution whereby taprooms, brands and even beer recipes reflect the regions where they are brewed - and nothing sells like local pride. Fintechs should take heed of this, and also look to building societies – the original local financial brands - that have weathered many storms by 'keeping it local' and remaining true to their roots.
Don't water it down
Beer is just water, malt, hops and yeast. Critics of 'big beer' pointed to an evolution of recipes that ignored that simplicity and opted for lower quality, mass-produced recipes that sacrificed taste for cost. In contrast, the craft beer sector prides itself on the quality of the four ingredients that create the end product. Fintechs must also remember to communicate that they are not sacrificing quality for cost, and focus on the few simple ingredients that produce their very best product – for example, a superior tech platform, better customer services or more user-friendly products.
Foster FOMO
Good craft beer communications highlights the communities around which its beer is produced and enjoyed. The craft beer scene has blossomed in part by cultivating super fans and influencers who help foster a Fear Of Missing Out (FOMO) mentality among consumers who want to live the craft beer lifestyle. Fintech needs to find its FOMO, and cultivate its cheerleaders and communities and let them do the talking for them – a good example is Monzo's 'coral crew' that rewards active community members or Revolut's evening coding classes for women that bring together like minded-individuals for a great cause.
Craft beer is in the ascendency thanks to changing consumer sentiment, a rejection of the tired status quo and a desire to go back to simpler times. Fintech can and should embrace these same market dynamics to take on the biggest brands in its own industry.