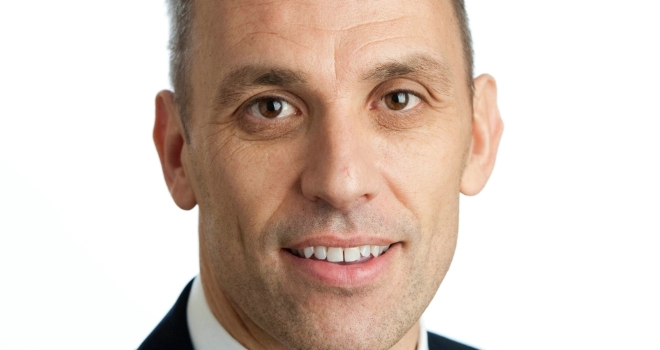 We spoke to Brad Fordham, Managing Director at Santander for Intermediaries, about first-time buyers and what the Election means for the New Build market.
FR: What problems are first-time buyers facing in the current climate and how do you think they can be tackled?
The government has done a lot to try and help first time buyers with Help to Buy 1 & 2, which has seen real success. The scheme has helped 40,000 customers, 80% of those are first time buyers and 1 in 5 HTB customers are under 25 years old. It has enabled buyers with as little as 5% deposit to get a foot on the property ladder. Coupled with this, the changes in stamp duty mean buying is for some, more affordable.
For first time buyers looking to get on the housing ladder in London and the South East where property prices are higher than in the majority of other parts of the UK, it can be a challenge, especially getting a deposit.
I think there is undoubtedly an impact of Buy to Let landlords, who have the capital and means to buy property and can often out-price first time buyers.
FR: With uncertainty surrounding rate rises remaining, do you think the popularity of fixed-rate mortgages will remain as high?
Yes, some customers like the certainty of a fixed rate mortgage, but they're not right for everyone. We want to offer customers as much choice and provide as much support as possible to enable them to secure the best mortgage to meet their needs. We recently re-launched our 10 year fixed rate mortgage, which has been well received in the market, we have seen a strong uptake of it.
FR: Santander recently enhanced its proposition for customers purchasing New Build properties – why is the New Build market so important?
In the run up to the election, housing is high on the agenda. With strong pledges around new builds being made by politicians, mortgage providers must move quickly to meet this impending demand and adapt their products and offerings accordingly. We see reports daily that there aren't enough houses for people in the UK, so it's set to grow and is a real opportunity for us.
From our perspective, we know there is a tight exchange deadline for new build properties - normally around 28 days, which can put brokers under pressure. Getting the necessary packaging, the mortgage agreed and a valuation within this window can be tricky. Which is why, in February, Santander launched a specialist new build desk. So now, if a broker managing a new build mortgage application is having any issues, there will always be someone on hand to support them and keep the application on track to completion. We will instruct the valuation at our first touch on the majority of new build cases to speed the time to offer. Along with this, we have a range of products with extended completion deadlines to benefit customers who may need up to 9 months to complete on a new build home. As a result of these initiatives New Build cases proceed to offer quicker than pre-owned purchases.
FR: How do you see the buy-to-let market changing over the next 12 months?
UK home building has slowed in recent years, which has created a buoyant housing rental market. This, coupled with the Bank of England maintaining the base rate at a low, means people are exploring smarter ways to make their money go further and work harder. People see property as a long-term investment and with the market having no signs of slowing; it's becoming an increasingly attractive option for the masses, enticing investors to the UK market from both home and abroad.
New houses take time to build, meanwhile, the need for affordable housing grows. So, for some being a buy to let landlord can make business sense. Not only are people enticed by the market value that a property accrues over time, the rising rent prices, they also benefit from the monthly income and it can be an investment for the future.
Buy to Let gross lending was £27bn (13% of the market) in 2014 and this is likely to grow further this year. We're seeing increasing numbers of brokers recommend their customers to us for a buy to let mortgage, recently we have reduced our rates and amended our criteria to offer an even better proposition for landlords, we are confident that we are fast becoming a major player in the BTL space.
With the green shoots of growth in the market, the industry is keen to see what the new European Union regulation looks like when it's introduced next year and also what impact this will have. The PRA and government are also reviewing the regulation around buy to let affordability and all lenders are anticipating some changes in this space.
FR: If you weren't in the financial services industry, what would you be doing?
When I was a young teenager my parents owned a pub in Bethnal Green, East London, I used to help out at weekends with various different jobs and was allowed to DJ on Sundays. I suppose if my parents had kept the pub my life may have turned out differently career wise! Nowadays outside of work I have a keen interest in sport, so if I wasn't working for Santander I think I would like to own a gym.