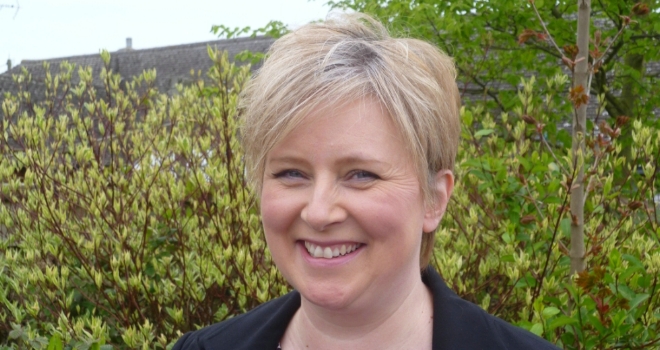 We spoke to Georgina Oxton, Head of Business Development at Bower Retirement, about her new role within the company and the misconceptions surrounding equity release.
FR: You recently joined the Bower team – what are you looking forward to in your new role?
I have worked closely with Bower for many years now and have been extremely impressed by their measured and professional approach to the expansion of their business. I am most looking forward to working with the advisers along with the management team, helping to grow business overall in what is now a dynamic and growing market. The customer is central to the Bower proposition too, so there is an obvious parallel there, and it's clear to me that the Bower team share the same core values. I would trust any one of the team to give advice to older members of my family which is a pretty strong vote of confidence in my book!
FR: What do you think you will enjoy most about working within an adviser firm as opposed to a lender?
Having worked with one of the best known providers in equity release I am looking forward to the opportunities working with one of the largest adviser companies will bring. I'm excited at the prospect of being able to make a direct contribution to the ongoing success of Bower via the experience I have gained over the last 14 years. Clearly the dynamics are very different and I relish the challenge. I have always had a close connection with the adviser community so joining Bower was a natural choice for me. I am fortunate that my experience has offered me a deep understanding of the very real issues that consumers face and working with a company that deals directly with customers will allow me to utilise this understanding and knowledge.
FR: What's the most interesting case you have come across in the ER industry?
Probably Tom Lackey, the 95 year old, world-record breaking, wing-walking equity release customer! A true inspiration and a very good example of someone enjoying their retirement to the full. I have known Tom for a number of years through my work with customer case studies at LV= and have been lucky enough to watch a number of his wing-walks – he is absolutely amazing. Talking to Tom, who has raised more than £1m for charity, has given me a new perspective on what an active retirement should look like. It also demonstrates admirably that equity release is not a product of last resort and can enable people to live their retirement dreams and do things they didn't think were possible.
FR: Do you feel that there are still misconceptions surrounding equity release, and if so, what can be done to further educate consumers?
I think we still suffer from a lack of consumer awareness. The average man in the street may not have heard of equity release and we all need to help change this. Adviser firms such as Bower, together with both lenders and the Equity Release Council need to continue to get the equity release message out to consumers and also the adviser community.
FR: How do you see the equity release market changing over the next 12 months?
I think this is a really exciting time to be in equity release and especially the adviser space! We have seen the market take significant steps forward in the last two years, but I believe this is still the tip of the iceberg. We have new lenders and funding sources coming to the market after a very quiet period, both of which have to be great news for advisers and consumers alike. In the short term I believe we will see the market continue to grow steadily, but longer term demand for equity release products will increase dramatically as older homeowners feel the pressure of interest-only mortgages with no repayment vehicle and also perhaps feel the pinch after making full use of their new pension freedom.
FR: If you weren't in the financial services industry, what would you be doing?
I would be working in law which has always fascinated me.