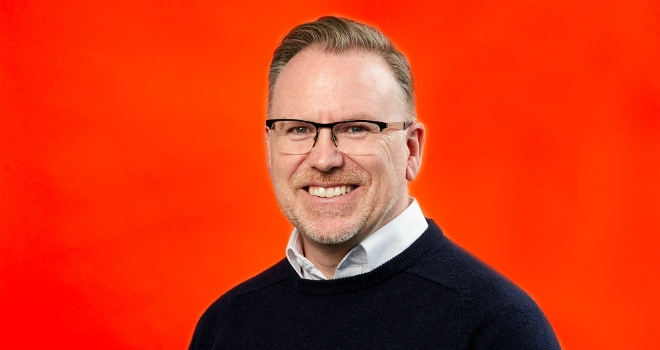 "Predicting the issues and trends that are affecting and shaping the mortgage market is perhaps more of an art than a science, particularly in the wake of 2016 - a tumultuous year politically and socially."
We spoke to Matt Andrews, Mortgage Managing Director at Masthaven, about emerging technology and the growing product transfer market.
FR: How do you see technology continuing to evolve in the mortgage market and what are some of the positive and negative impacts you see of emerging tech?
Along with other sectors in financial services – such as insurers - mortgage lenders have been criticised for failing to adapt quickly enough to digital change and technical innovation. While I agree progress has been slow, I believe this trend is set to change.
Specialist lenders and challenger banks are starting to use agile approaches and refreshing how they interact with customers; meanwhile many traditional businesses continue to struggle with outdated and unalterable legacy systems.
New technology platforms – such as robo-advice - can certainly be useful for streamlining certain tasks, but it's vital that we don't allow emerging tech tools to remove the human element - brokers and advisers are vital to the process.
I believe customers could lose out if the mortgage market adopted a purely automated journey. Robo-advice and standardised, automated processes could make things worse for people who fail to meet traditional lenders' strict criteria checks, for example, someone who is self-employed; or someone who has moved home or job a couple of times, improving their property or career path but deteriorating their credit score.
People need tailored underwriting that allows lenders to truly understand their situation and make informed, responsible lending decisions. I think the market must adapt to new technology but alongside this, we need to ensure it co-exists sensibly alongside human decision-making – that's essential.
FR: What are the biggest issues facing the mortgage market in the current economic environment and what should advisers be aware of when dealing with both lenders and clients?
Predicting the issues and trends that are affecting and shaping the mortgage market is perhaps more of an art than a science, particularly in the wake of 2016 - a tumultuous year politically and socially.
That said, learned opinion may suggest that some outcomes are more likely than others in 2017. For example, experts are suggesting a continued house-price slowdown and a potential increase in mortgage rates, with issues around the wildcard of Brexit.
In uncertain times, lives and finances can become more complicated. So lenders need to take a considered view of customers' ability to meet repayment commitments now and in the future.
FR: The FCA has been urged to look at the growing product transfer market, which is estimated to total more than a third of the entire residential mortgage market. How can consumers be encouraged to shop around and what role does the intermediary market have?
Great mortgage brokers look after clients throughout their mortgage life cycle – a pivotal link between lenders and customers. I am sure intermediaries will continue be attuned to the reversion dates of their clients to continue to help support them with an accurate view of the best solutions available at the end of their fixed rate periods. I would advise all borrowers to seek the advice of their trusted broker when exploring their mortgage options.
FR: What positives and what shortfalls have you seen in the Government's recent Housing White Paper?
We hope the six key pillars of the paper will drive some traction in support of homeowners and developers – especially moves to improve SME builders participation and streamline the planning process. But the potential banning of letting agent fees for tenants may be a downside, as I believe it poses a strong risk of the costs being borne by landlords and therefore passed onto tenants.
FR: How will Brexit and a low Base Rate continue to affect financial services in the coming months? Do you think mortgage rates have hit rock bottom or will economic uncertainty push rates even lower?
We are a small Island with one of the strongest financial centres in the world; we have high demand for housing and affordable mortgage lending; and I do not believe that mortgage supply from UK-based and UK-funded lenders will suffer as a result. However, it's a very tough call on whether interest rates we will hold, rise or fall dependent upon who you listen to. If borrowers sense a rate increase is coming there is often an uplift in longer term fixed products, but right now I think we are all waiting to see how Brexit unfolds.
FR: If you could see one headline about financial services in 2017, what would it be?
"Masthaven Bank set out to challenge traditional lenders and proves to be the Bank that challenges!"