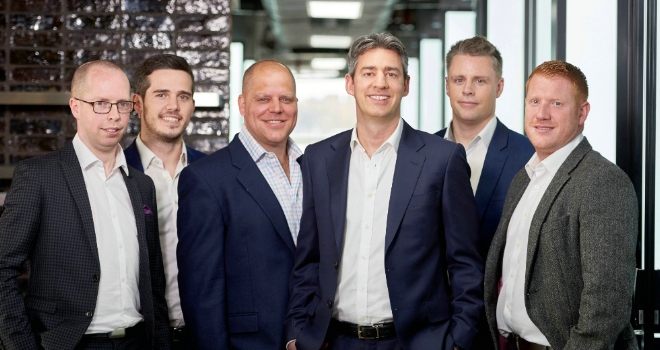 "There's no doubt that the bridging sector has become very formulaic and LTV-obsessed in recent years and the risk-priced approach we're offering provides brokers with an alternative."
We spoke to Matt Smith, Director of Risk at Octane Capital, about the new lender's proposition and whether there is a level of complacency within specialist lending.
FR: Octane Capital offers a bespoke model with no LTV bands or product sheet – how has this model been received by brokers and do you see this becoming the norm within specialist lending?
The 'product-less' model that we launched in May has gone down far better than we could ever have imagined. The brokers we've dealt with love the flexibility and 'play it as you see it' approach. More fundamentally, they like what it represents, namely a return to Old School underwriting that looks at each deal on its own merits rather than simply bracket loans into certain categories. There's no doubt that the bridging sector has become very formulaic and LTV-obsessed in recent years and the risk-priced approach we're offering provides brokers with an alternative. It especially comes into its own with the complex and large loans that have been our primary focus since launch: with these loans, risk cannot be assessed through LTV alone. To truly gauge it, you need to drill down into the minutiae of a borrower's circumstances and that's where we like to think we are at our strongest.
As for whether this approach will become the norm within specialist lending, I don't think it will. This isn't necessarily a bad thing, either, as there are certain loans for which the standard LTV and 'product' route are perfectly adequate. We think what we're offering will be limited, at best, to a niche of lenders that relish the chance to work on the most complex loans. This will invariably be the most experienced lenders who understand risk through and through.
FR: Alex Brazier, Executive Director of Financial Stability at the Bank of England, recently said that boundaries are being pushed in mortgage lending, warning that the industry could be entering a "spiral of complacency" due to low prices and loosened lending criteria. Is a similar level of complacency happening within specialist lending?
I think it is. Rates have come down so much in recent years as lenders compete for market share that you have to question whether some lenders are really pricing for risk. And when you don't price for risk, or simply lend because your funding lines are pressuring you to, that's when the problems begin. The market has become so crowded over the past two to three years that some lenders feel a pressure to get money into the market and are relaxing their criteria as a result. The whole thing has got red flags all over it.
FR: How will Brexit and the wider economy continue to affect the bridging sector in 2017?
One major strength of the specialist lending market is that it can be robust in periods of economic strength and economic weakness. When Dragonfly first launched back in 2009, people were stockpiling cans of beans and queuing up outside banks, and yet that was a time when we have never been busier. The reality is there is always demand, all the more so in difficult times, as that's when there is often a greater commercial opportunity. The way Brexit negotiations are going right now, it would be foolish to even try and guess the likely impact. But again, my feeling is that whatever the economy, property market and politicians throw at it, bridging will continue to tick along.
FR: Octane has previously said that loan to value is just one element of the risk equation and that "the over-reliance on LTV is deeply flawed" – what other factors are important when assessing risk and how can true risk be calculated?
Risk is so many things you could almost write a PHD on it. Clearly LTV is integral to it but to think a simple band like that is all you need to assess the viability of a loan is absurd. There are countless other factors, ranging from client circumstances, status, location, track record and the structure through which they're borrowing to the robustness of the security and market conditions surrounding it. Oh, and there's also the small matter of gut instinct. Does the loan feel right?
FR: Where do you see Octane Capital in three years' time?
I think we will be three years into another great journey and hopefully celebrating numerous smashed targets and awards. The people in this company love the sector and the more complex loans they are working on, as they are continually being tested and kept on their toes.
FR: If you could see any headline about specialist lending in 2017, what would it be?
"Octane Capital's Matt Smith wins roll-over lottery and retires to luxury pad in Caribbean."