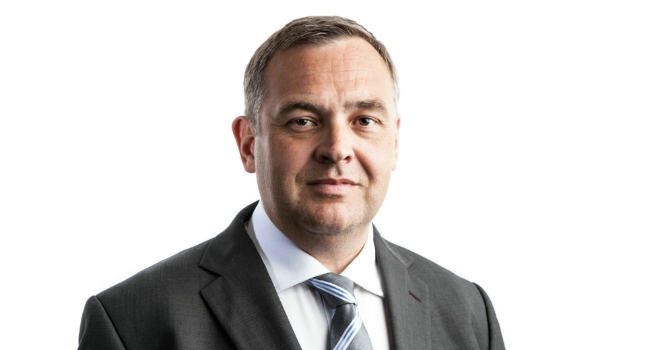 We spoke to Rob Jupp, CEO at Brightstar, about the company's recent rebrand and the expansion of the specialist market.
FR: Brightstar recently underwent a rebrand – how important is it to develop within the industry and what benefits will it bring?
Our rebranding was designed to make it easy to understand what we do in a snapshot.
The rebrand process started with research of our database brokers. 84% of respondents stated they didn't understand the specialist market well enough to give advice to clients without assistance from an expert. Therefore the positioning of our brand had to highlight how we can make the process easy for brokers to help clients who have otherwise been disenfranchised by the mainstream market.
We underwent our rebrand to help enlighten advisers across the industry that 'specialist lending' does not have to mean subprime or adverse as our research showed there is a perception that if the client doesn't fit mainstream criteria, they cannot be placed with a mortgage or loan, but often this is incorrect. For example, we often see cases of high net worth clients who have gone on holiday and forgotten to pay their energy bill on time. In these circumstances, the deal makes sense but the client would not necessarily be able to obtain finance from the mainstream lenders, owing to credit score failure.
We believe education is key to success. Brokers increasingly need to be able to offer specialist finance to clients who are not able to access mainstream loans. Currently many clients are turned away purely due to a lack of broker knowledge and understanding of what's available.
FR: What steps can be taken to further inform and educate brokers about specialist lending?
Our next campaign will focus on educating brokers on a typical client profile for each of our four specialist divisions: specialist mortgages & buy-to-let, second charge loans, bridging loans and commercial finance.
We are working with our network partners to deliver informative workshops to help overcome the lack of adviser understanding of the different specialist lending areas.
We are also developing a unique, interactive web platform that will help and guide intermediaries looking at the different types of specialist lending for the first time. This will include videos, downloads and, live interaction with our team of experts. We will reward those intermediaries receptive to the educational programmes and grant CPD points. We will also use a wide variety of marketing outside of our web platform to ensure we reach and help as many brokers as possible.
In addition we are just launching a sourcing system. This will enable intermediaries to document that they have fully researched the market for their client. More importantly it will also ensure the intermediary looks at all of the alternative options that may be suitable for the customer, including areas they may not necessarily have considered before. The system will allow the intermediary to benchmark against a variety of measures such as: overall cost and average speed from enquiry to completion. This can only help contribute towards positive client outcomes.
FR: Are high street lenders a significant barrier to the expansion of the specialist market?
Quite the opposite; the tighter the criteria or scoring becomes, the more clients struggle to get a mainstream mortgage, which means they now fall into the specialist category. Additionally, when transitional rules are officially dropped next March this will create further need for lenders who will look at alternative methods for affordability or cater for unusual income streams.
FR: How do you think future regulation will affect the industry?
Regulation can only be a good thing as it separates the wheat from the chaff. Ultimately, this helps ensure that clients are better protected.
The Mortgage Credit Directive will only help to enhance standards and ensure that consumers receive the breadth of advice they need across all product ranges, which is sometimes missing at the current time. I believe that the MCD will help to widen understanding of all the alternative lending options available and the cost of each which can only be of benefit to the borrower.
FR: What advice would you give someone starting out in the industry today?
If you are referring to new advisers then I would say do your bread and butter deals but do not ignore the specialist sector. Straightforward cases are becoming an increasing rarity so it makes sense to partner with experts such as a specialist distributor such as Brightstar.