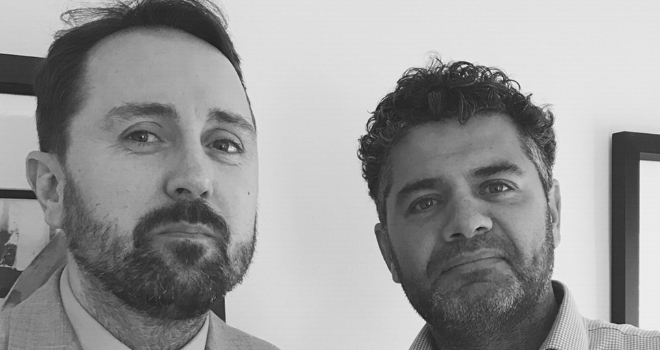 "Unless networks stop focusing solely on headcount and profitability and start helping their advisers sign more, better quality business, then they will fail."
We spoke to Rory Joseph, Director, and Sebastian Murphy, Head of Mortgage Finance, at mortgage and protection network JLM Mortgage Services, about how networks and the AR market will continue to evolve and
FR: JLM have been described as a 'boutique network' – what does that mean in practice for advisers and AR firms that join you?
Most networks are a one-size fits all model. In practice, for many advisers, this boils down to one-size fits poorly. We believe many advisers and firms are ill-suited to this model, in particular those dealing with the more specialist end of the market, such as high-net worth individuals, business owners, entrepreneurs and the like. For example, most private banks do not issue a KFI but rather a heads of term; neither do they publish rates and this can cause real problems for national 'sausage machine' networks.
We have never pretended to be one of these and our size allows us to individually deal with these advisers, offering individual compliance solutions to individual issues, rather than trying to force everyone into the same sized compliance box. We value our consultants and believe in allowing professionals to use their expertise and judgement; we, perhaps unusually, see the network's role being one of support and guidance rather than being a restraining force holding our advisers back.
FR: Where do you see the network/AR part of the mortgage market evolving? Are the numbers of AR firms enough to sustain current network numbers? How might this change?

Networks need to up their game. There is a huge lack of transparency in the current network model, whether it is networks under-declaring protection commissions, not admitting to taking gross procuration fee over-rides, or generally not providing value for money. The network model is here to stay we believe – the increasing move towards limited distribution, particularly for new mortgage lender entrants, suggests this. However, advisers are tiring of some of the poor practices that are prevalent and a reduction in network numbers is likely. Unless networks stop focusing solely on headcount and profitability and start helping their advisers sign more, better quality business, then they will fail.

FR: With summer now behind us, how do you see the rest of 2017 panning out for the mortgage market, and advisers in particular?

It's busy. There has been a great shift towards remortgages with many people choosing to stay put and improve or extend, rather than move, particularly given political uncertainty around Brexit and more globally. We don't see this changing. Debt consolidation is very much a hot potato and it will be interesting to see how lenders, networks and the regulator deal with this. Advisers should tread carefully; customer pressure to reduce their outgoings is not seen as a good rationale by FOS.
The huge raft of 'anti-BTL' legislation has started to bite and we are seeing landlords starting to pay down their buy to let mortgages and even use money raised against their residential homes to do so. As demand remains high, supply diminishes and costs increase for landlords, it should come as no surprise that rents are climbing fast. We have seen a 15% increase in business, year on year, since 2010 and as long as advisers are able to adapt, we see no reason why they shouldn't see their businesses continue to grow.

FR: As an adviser, what do you believe are the pressure points for consumers wanting advice?

Lack of confidence is the big driver. With mortgages perceived as hard to obtain and with so many people now being in 'non-standard' employment, such as contractors, the reassurance of using an adviser, subject to cost is important for many consumers. The growing complexities of the different financial sectors and the drive from lenders towards intermediated channels, means that clients more than ever need strong professional advice.

FR: Is the traditional advisory community able to withstand the 'threat' from robo advisers?

Yes, but only if they change their models. The days of high broker fees for 'standard high street' mortgages are over and I am sure that we are not alone in thinking this is a good thing. Similarly, limited panel offerings will quickly be exposed as being inferior to a whole of market offering. More positively, if we are able to charge fairly for our services, such as offering an offset-fee for straightforward mortgages, and are able to offer our customers the ability to engage with us 24/7, through the use of chat-bots, AI and the like, the future looks brighter than ever. As with so many things a hybrid model is probably the best solution and this is something we are passionate about offering to all of our advisers.

FR: If you could see one headline about financial services in 2017, what would it be?

It would be around all lenders starting to offer fully-advised product switches rather than offering a non-advised direct to consumer option, which goes completely against the spirit of MMR, TCF and fair competition.

FR: If you weren't in the financial services industry, what would you be doing?

SM: Well we also run a management agency for freerunners and some of the world's leading stunt professionals, so I would probably devote all of my time to this as well as trying to play more tennis.
RJ: Rather less exotically, I imagine I'd be running my own little bookshop and writing novels that no-one would ever buy (or read).