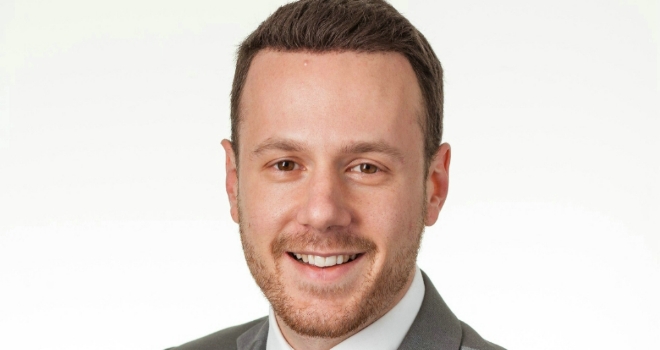 "These choppy waters, coupled with a fast-paced property market, are making specialist financing options vital to the feasibility of projects of all sizes and borrowers of all levels."
We spoke to Stephen Wasserman, Managing Director at West One Loans, about the evolution of the bridging market and his advice for brokers who are new to the specialist lending market.
FR: Bridging lending has seen a five-fold increase since 2011 – why do you think this is, and is the trend set to continue?

Historically, a bridge was what consumers with broken property chains had to turn to, to keep their home-buying alive. In recent years, growth has come from a completely different type of borrower. Property professionals are increasingly considering bridging as a mainstream source of funding for all types of projects. It's no longer seen as a last resort product. In our view, this move was driven by a rebound in purchaser confidence after the credit crunch, leading to property price rises that opened up opportunities for developers and landlords to capitalise, if they can move quickly.

We are seeing more investors seeking short-term financing solutions to complete property deals, taking advantage of the quick turnaround times and flexible lending criteria that bridging offers, alongside current record-low interest rates. Although we're in a period of political and economic uncertainty, stretching back to the Brexit vote last year, bridging has proved resilient and is showing a return to growth, albeit at a slower pace than recent years. The adaptability of bridging means it is constantly broadening its reach, so we're optimistic for the future of the bridging market and expect at least a moderate growth trend to continue.

FR: You recently launched a second charge mortgage offering – why now, and what do you hope to bring to the market?

We're expanding the specialist lending products range we offer to include longer-term lending, and the second charge mortgage offering is part of this.
Currently, the market fails to support borrowers adequately if they don't fit the default type. This includes the self-employed, older people and those with less-than-perfect credit histories. We believe it's time this changed. In our view, property financing needs to be bespoke rather than a 'one size fits all' approach, and the launch of second charge mortgages will ensure we are able to meet borrowers' varying needs and preferences.

We're absolutely committed to offering one of the most comprehensive ranges of second charge products in the market, ensuring we're able to meet borrowers' varying needs and preferences. In doing so, we'll be able to serve those who require a bespoke approach to lending.

The proposition is currently going through a pilot programme and we will launch to the wider intermediary market in Q3 of this year, initially through master brokers. We've also designed a new lending system and broker portal with brokers in mind. This means we'll be able to make sure our broker partners can meet all the demands of clients, including navigating the regulated advice landscape with upfront decision-making and streamlined document production.

FR: How has the bridging market changed in the past few years, and how will Brexit and the wider economy continue to affect the sector in 2017?

In times of major economic uncertainty, it to be expected that there will be some disruption to markets. Bridging was no exception, with the Brexit vote clearly causing some to pause before investing. However, the market is resilient and we saw a significant recovery at the end of last year, confirmed by our quarterly Bridging Index. It's likely we will continue to see further economic jitters in the coming months, with the new government settling in and negotiations for leaving the EU underway.

These choppy waters, coupled with a fast-paced property market, are making specialist financing options vital to the feasibility of projects of all sizes and borrowers of all levels. We expect an increasing number of investors to continue seeking alternative finance as a result.

FR: To what extent has technology sparked growth within specialist lending?

Technology has had a positive impact on specialist lending in recent years, enabling greater speed and efficiency across the sector. Because of advancements in technology, we're able to complete on bridging loans in just a matter of days, giving borrowers the financing they need when they need it. Lenders are able to scan thousands of products in a matter of minutes to find the right one for each investor, tailored to their situation. It's vital that technology delivers the same level accuracy alongside the quick processing of requests, but we're confident we can deliver this effectively.

Similarly, the addition of second charge mortgages to our suite of products has been made possible through the development of innovative lending and broker portal systems. Technology is sparking growth by enabling lenders to reach an increasing number of borrowers, with speed, proficiency, and a more streamlined process.

FR: What advice would you give to brokers who are new to the specialist lending market?

For brokers who are new to the specialist lending market, it's important to do your research. There is a vast range of products out there for borrowers of all shapes and sizes, as well as a diversity of lenders – some more professional than others. Doing so will mean you are up-to-speed and able to give your clients the best advice.

That can be daunting if you haven't placed a bridging deal or secured a second charge mortgage before. There are differences compared with high street first charge mortgages. An alternative that can be easier for you is to refer to a master broker in the specialist lending sector. Master brokers have the expertise to help complete cases and in some cases can access lenders and products that are not available to brokers.

FR: If you could see any headline about financial services in 2017, what would it be?

Wider political changes – such as the Brexit negotiations – are likely to cause further economic jitters and impact the property market. That said, I expect that I am cautiously optimistic that the specialist lending sector will continue to grow. We're optimistic about the future of the market, particularly as we are seeing more investors seeking to take out bridging loans and second charge mortgages. The flexibility and speed that this type of financing offers makes it a good route for budding investors who are looking for success.