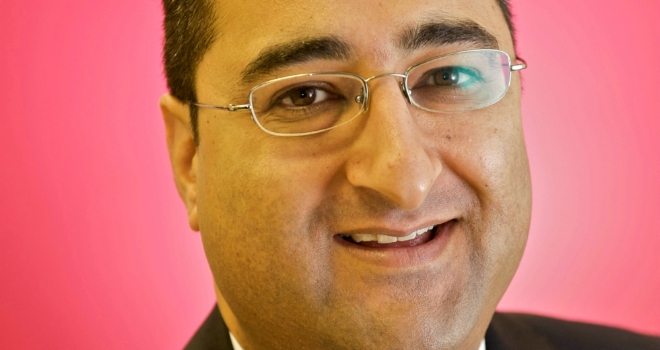 "2016 was a year when advisers needed to be responsive and to cut their cloth accordingly as the market shifted in numerous directions."
It's about this time of the year that we begin to get some real evidence on just how 2016 played out in terms of housing transaction numbers, gross lending levels and house price rises (or falls).
Overall, judging by the official statistics we are starting to see, it seems obvious that (as a whole) 2016 fared better than many people anticipated, even when you factor in numerous potential destabilising factors such as the increase in stamp duty for additional home purchases, the introduction of the MCD, the vote to leave the EU referendum, and at the tail-end of the year, the election of Donald Trump to the US Presidency.
With all of those factors producing a considerable amount of uncertainty, you might have been forgiven for thinking the UK housing and mortgage markets would see a considerable pull-back and a re-assessment. However, and this is perhaps testament to the resilience of our market, 2016 appears to have weathered such periods well, and while there was a drop-back in a number of areas – notably buy-to-let purchasing – in other parts of the market we saw strong activity particularly in terms of remortgaging (both residential and buy-to-let) and, it would seem, there was something of a bounce in first-time buyer numbers.
2016 was a year when advisers needed to be responsive and to cut their cloth accordingly as the market shifted in numerous directions. For instance, in those first three months, as landlords sought to beat the stamp duty increase deadline, there was a considerable amount of work to be done in buy-to-let purchasing. Since then, we've seen a tail-off, however advisers have been able to identify opportunities particularly in the remortgage market, as lenders fight for market share, plus in 'specialist' sectors as more lenders look to make-up for their fall in buy-to-let lending by moving towards 'underserved' markets such as mortgages for the self-employed and contractors, plus growing activity and demand in mortgages for those in later life.
Looking forward, it appears to me that 2017 is likely to follow a similar path and advisers are going to need to focus on shifting market patterns, whilst also anticipating how demand might rise and fall in various sectors. For instance, the remortgage opportunity that grew stronger as we moved throughout 2016 shows no sign of abating in 2017. Lenders are pricing aggressively early on for this type of business and with large numbers of borrowers still on SVRs, but able to remortgage, this has to be a priority for the advisory profession.
While many are anticipating a big fall in buy-to-let lending this year, I'm not so convinced because, while I believe landlords have taken a step back, post-stamp duty change, towards the end of the year there appeared to be a growing move to add to portfolios again. Certainly, we have seen a considerable growth in the numbers using limited companies to purchase rental properties and this is a trend that is only likely to go one way. Similarly, the 'interest-only time bomb' is now starting to go off with many borrowers coming to the end of their deals with no vehicle in place to pay their owed capital. To that end, we are seeing more product availability in this part of the market and one suspects there could be a rich seam of business for advisers if they can secure this type of clientele.
2017 appears to be a market for the flexible, for the fleet of foot, and for the prepared. No opportunity needs to be overlooked, ignored or missed; product diversification and meeting all clients' needs has to be the priority and advisers should not be placing themselves in a position where the client goes elsewhere for their protection, GI, conveyancing, etc, needs. Especially, when we're starting to see more competition in the advisory space, and where there are likely to be more 'digi-advisers' coming to market in the months ahead.
Keeping up to date, ensuring ongoing communication with existing clients, marketing to new ones, and developing a service proposition across as many products as possible, will be the key to a good performance in 2017.