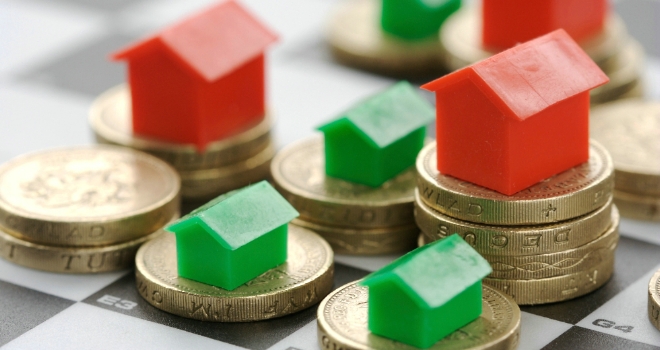 "More lenders have products available to those first-time buyers who are looking to purchase properties in excess of £200k, with only a 5% deposit."
Borrowers with 5% deposits are still paying over two-thirds more than their 25% deposit counterparts, according to AmTrust research.
With average rates of 1.42% for 75% LTV loans and 4.02% for 95% loans, this means that high LTV first-time buyers will pay 68.9% more than those with bigger deposits - £821pcm compared to £486pcm, or £9,852 compared to £5,832 annually.
This is despite the monthly and annual mortgage costs for 95% LTV mortgages decreasing slightly since the Q2 tracker was released.
Pricing for 95% LTV products dropped from 4.19% to 4.02% over the summer, however in recent weeks a number of lenders have begun to inch prices upwards with speculation that the Bank of England could raise Bank Rate as early as November.
More positively, the research revealed that high-LTV borrowers wanting to purchase properties valued at the average UK house price (£222,293) have seen a significant increase in the number of products available to them.
Back in July, those with a 5% deposit and looking for a two-year deal across all product types had just one product available to them - this has now increased to 59 products; similarly, those looking at all terms and all deals now have 150 product options, compared to just five in July.
However, first-time buyers who want to purchase a property at the average first-time buyer price of £163,529 with only a 5% deposit still find themselves with very few products to choose from. There continues to be only one two-year product (all deals) available and a slight increase from five to six products across all terms and deals.
Compared to the hundreds of products available for those with a 25% deposit, AmTrust believes lenders continue to aim their first-time buyer products at either those with larger deposits, or those looking to purchase homes more expensive than the average first-timer properties across the UK.
Pad Bamford, Business Development Director at AmTrust Mortgage & Credit, commented: "There has been some interesting movement in this iteration of the LTV tracker, not least the fact that more lenders have products available to those first-time buyers who are looking to purchase properties in excess of £200k, with only a 5% deposit.
"Last time we monitored this, there was just one two-year product available across all deals, however this has now jumped to 59 products, with another relatively big increase from five all term/all deal products to 150. This provides a modicum of good news and is perhaps a sign that annual targets are rearing into view, and lenders may be looking to first-time buyers in order to fill any void they might have. Certainly, it's a different approach to the one taken throughout the rest of 2017 and one wonders whether this product choice will be maintained once the year draws to a close.
"In other areas however there is little change for first-time buyers, particularly those seeking to purchase at average levels across the UK. Product choice for those with just 5% deposit is still very low, almost non-existent, while these borrowers can expect to pay at least two-thirds more than those who are lucky enough to be able to put down a 25% deposit.
"All in all, first-time borrowers with small deposits are nowhere near flavour of the month with lenders and therefore the trials and tribulations that come with attempting to get on the property ladder, still persist for many. We would like to see more lenders utilising private mortgage insurance in order to mitigate against any perceived risk and to bring their high LTV products' pricing far closer to that of their lower LTV offerings.
"The premium that has to be paid for high LTV borrowers is significant and is likely to be putting large numbers of potential borrowers off when it comes to attempting a purchase. While we welcome an increase in product choice, there is a great deal of difference between offering products and writing business, plus this may be a short-term 'blip' as they attempt to hit end-of-year lending targets. We need to see the trend continue into 2018 and beyond if we are going to help more first-timers into their homes."