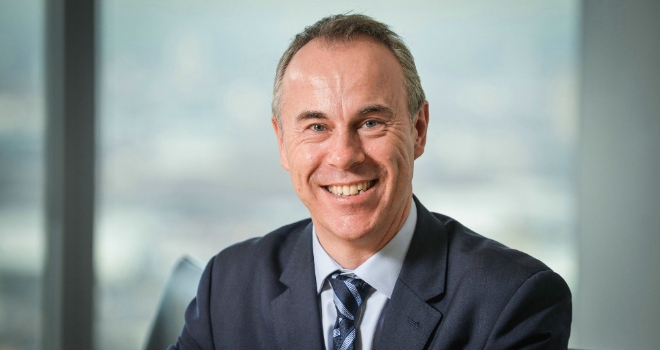 "The increase in remortgage applications from April to May could well have been bolstered by homeowners reviewing their mortgage options following changes in personal finances and income"
In our last quarterly review we outlined that, on paper at least, the remortgage market appeared to have been on somewhat of a rollercoaster ride. Not that this stopped us from looking forward to some favourable conditions in the coming months. The mood entering Q2 was largely positive and not just because we were entering a time of year when the housing/mortgage market historically starts to heat up. Of course it was also prudent to be realistic about the wider issues affecting the financial services industry. There was still the ever-looming influence of Brexit in the air and some worldwide political instability. Little did we know that additional political uncertainly would emerge in the UK thanks to the calling of the snap General Election.
As we exited the Winter/early Spring months, indicators pointed towards a slightly lop-sided marketplace with buy-to-let and homemover activity looking relatively subdued in comparison to the far more competitive first-time buyer and remortgage sectors. Although this wasn't entirely evident when assessing remortgage data for April. Figures released by the Council of Mortgage Lenders, now integrated into new trade association UK Finance, showed homeowner remortgage activity to be down 16% by value and 18% by volume on March. Compared to a year ago, remortgage lending was suggested to be down 15% by value and 16% by volume.
These disappointing numbers were also echoed in statistics released by the British Bankers' Association (now UK Finance) which showed that remortgaging approval numbers of 23,074 were 10% lower than in April 2016 and down on the monthly average of 26,569 over the previous six months. It's always difficult to chart the exact influence of a major political decision when it comes to potential and existing homeowners. However, the somewhat surprising mid-April announcement of the snap general election could certainly be pointed to as a valid reason for homeowners to delay any mortgage related decision and the tempering of business volumes. But how did this influence remortgage activity in May?
Any thoughts that the election announcement would prompt a prolonged period of inactivity were short-lived with a growing number of homeowners deciding to take the remortgage plunge in May.
According to research from LMS, the number of remortgage transactions increased by 8% month-on-month, up to 31,936 compared to 29,300 recorded in April. The research also suggested that fewer homeowners were remortgaging to exercise caution and provision against the impact of a shock election result. Only 15% cited reducing overall mortgage payments as their main reason for remortgaging, down from 17% in April. However, a focus on heightened caution was reflected with remortgagors taking advantage of low rates and fixing for longer during May. Over a third (34%) remortgaged onto a fixed five-year deal, up from one in ten (8%) homeowners who previously had this product type before remortgaging. This uptick in overall remortgage business was also reflected in data from UK Finance which showed homeowner remortgage activity to be up 10% by value and 9% by volume in May. Compared to a year ago, the trade body outlined that remortgage lending was also up 12% by value and 7% by volume.
Alongside an element of seasonal uplift, the increase in remortgage applications from April to May could well have been bolstered by homeowners reviewing their mortgage options following changes in personal finances and income, triggered by the receipt of annual bonuses and this being the first month with evidence of increased pay (if an annual pay rise was received). Whilst it's no secret that political and associated economic uncertainty have been a strong driving force behind the recent surge in remortgage activity – the raft of headlines and articles in early May publicising 'lowest ever rates' and 'mortgage price war' may also have made an impact on accelerating business volumes.
Looking forward, the subsequent election result places an even larger microscope on how potential and existing homeowners will react in the coming months. Although if early data for June is anything to go by, there are yet more encouraging signs for the remortgage sector. According to Connells Survey & Valuation, 33% of property valuations came from homeowners or landlords remortgaging in June. This growth in remortgage valuations was highlighted as being 7 percentage points above the five-year average for June. Breaking this down, standard remortgaging made up 23% of market activity, while buy-to-let remortgaging accounted for a further 10% of loans. This uplift may be linked to the weight of market maturities at this time, alongside the prospect of a base rate rise – although this is something which has since appeared to recede.
It's obvious that homeowners will continue to be attracted to the low rates still on offer, especially if living costs notably rise and disposable income levels lessen. The question of when to act, and how long to tie into any new deal for will be key in helping to achieve financial security amidst lingering political, economic and interest rate uncertainty. The additional layer of complexity being felt throughout the overall mortgage market also points to an increased emphasis on the advice process. All of which adds up to a potentially busy Summer for proactive intermediary firms looking to bolster their levels of remortgage business.