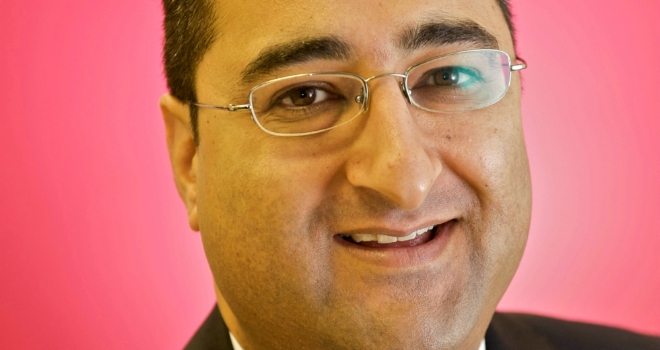 "Why according to L&G's research are 55% of UK consumers still unaware that a mortgage adviser can offer them more product choice than their bank or building society?"
For all the talk of intermediary dominance when it comes to the distribution of mortgage products, there were some sobering statistics within the recent Legal & General Mortgage Club's research on the value of a mortgage broker, that should solidify in all our minds just how far the sector still has to travel.
Don't get me wrong, progress has clearly been made, aided and abetted by the MMR for instance and better understanding amongst more consumers about the benefits of using a mortgage adviser and the protections it affords them. However, ratcheting up the distribution level from 45% of all mortgages to 70%-plus – as most now believe it to be, still means there are 30% of clients going direct to lenders, not forgetting of course the estimated £100bn of product transfer lending which is currently not included in any stats, and which by all accounts is predominantly hoovered up by the lenders without any intermediary involvement.
So, even with advisers offering far greater product choice and the provision of professional advice across multiple sectors; even with the banks and building societies struggling to deliver an 'advice' proposition in light of the requirements of MMR; even with advisers offering the opportunity to cover off many other product needs and requirements; and even with lenders still only able to offer their own products and, for many, still looking to secure low-risk/uncomplicated/vanilla borrowers; even with all of that, why according to L&G's research are 55% of UK consumers still unaware that a mortgage adviser can offer them more product choice than their bank or building society?
Even reading that final part back, it's still a staggering statement to grasp in light of all the consumer financial information that is available, in light of the impact of people like Martin Lewis – like him or loathe him – who do push the shop around message relentlessly, in light of the obvious savings that many borrowers who sit on SVRs could secure by utilising the services of an adviser, and in light of a far more visible advisory community who have grasped that wider marketing measures are required if they are to reach new parts of the consumer world.
Now, let's underline the fact that 48% of homeowners thought they were getting a better deal from their bank/building society, and that might well have been the case. Nonetheless you would think that these borrowers who clearly took a view on the mortgage they were offered, might still have run that deal past an adviser to check it was right for them now – with perhaps changed circumstances from their last deal, and that there wasn't also something more appropriate/better priced/more competitive/suitable for them elsewhere in the market.
Here, you have to reluctantly doff your proverbial cap to the lenders on this one because it seems from these results that their focus on existing borrower communication, their ability to segment, their contact strategies, and their ability to make it 'easy' for those customers to product transfer at decent rates with the minimal of effort, has clearly paid dividends. The fact these borrowers are not sourcing the entire market, are potentially still making poor decisions, are discarding their protections, and are not having the rest of their 'financial lives' reviewed, might seem another point entirely to those lenders who are securing large business volumes from this.
Deeper-seated worries from this research are around those consumers/existing borrowers who have completely the wrong end of the stick when it comes to advice – believing that banks/building societies and brokers have access to all the same deals; and that they can get 'impartial advice' by going direct. These are views which should be challenged and overturned, and the mortgage intermediary market clearly has a job on its hands in ensuring as many consumers as possible know these statements are false.
It will not need me to point out that if advisers can't get these consumers to engage with them on the mortgage, then the likelihood of a) ever engaging with them are pretty much nil, and b) they also won't be amenable to the other financial services/ products they would be offered as a matter of course. This becomes even more of an issue for advisers if they have clients who may not hold such views but can certainly be 'persuaded' not to return to their original (or any other) adviser when they are coming to the end of their deal.
As with many financial products, it can all be about the pounds and pence, and I would suggest the sector focus initially on the savings that consumers could achieve if they go through an adviser rather than direct. Let's make no bones about it, despite many lenders offering advisers plenty of support, and highlighting their importance to existing clients, not one is likely to stand back from trying to secure business direct. The reason is simple: it costs them less. That being said, advisers need to work hard with their existing client base but also work together as an industry to ensure the misconceptions highlighted above are held by as few consumers as possible.
It's a big job, but as mentioned mortgage advice is often the gateway for GI, protection, conveyancing, legal services, you name it – to lose out on one client, let alone thousands, is making a big dent in all of your potential business inflow.