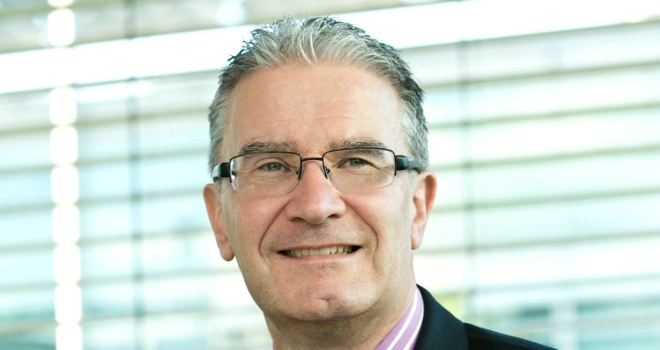 "It's widely accepted that one of, if not, the major problem for first-timers is in raising the necessary deposit to buy the home"
Whatever your thoughts about Budget/Autumn Statements – and the fact we're going back to just one major announcement from next year, probably tells its own story about 'fatigue' in this area – their lead-up tends to involve not just a buzz of anticipation about what might be coming next, but also the publication of a range of ideas/solutions to perceived problems.
Certainly when it comes to the housing/mortgage market, there is an abundance of industry talent who commit themselves to trying to understand the fault lines within our sector and how they might best be closed. In an industry as important to UK plc as housing/mortgages, it's no surprise to see plenty of discourse on this and we're led to believe that prior to last month's Budget, the Chancellor and Treasury received plenty of 'advice' on how they might fix 'the broken housing market'.
Interestingly, one of the ideas put forward that might have had significant merit – certainly when it comes to delivering for first-time buyers – but wasn't taken up, was offered up by Jonathan Barratt at tax and advisory practice, Blick Rothenberg. While the Government opted to end stamp duty for first-timers on properties bought up to £300k, Barratt looked at the issue of getting more people on the housing ladder from, what you might describe, as the other end of the problem.
It's widely accepted that one of, if not, the major problem for first-timers is in raising the necessary deposit to buy the home, and Barratt suggested one way for the Government to help in this area was to act as guarantor for 100% LTV mortgages. This way, he suggested, potential purchasers would only have the lesser costs of buying to save up for, such as legal/SDLT/moving costs, etc. The argument being that the costs of stamp duty, for instance, aren't going to necessarily put someone off purchasing, but not being able to save for a deposit are. Take away the need for a deposit and you provide more opportunities for those first-timers who do wish to buy.
Now, I appreciate that the return of 100% LTV mortgages will probably send shivers down the spines of many stakeholders in our market, particularly the regulator and Bank of England who might envisage this as simply the first step towards a market which doesn't just offer 100% mortgages, but also unsecured loans on top. Lest we forget the 'Together' mortgages of pre-Credit Crunch days.
However, while many in the market might baulk at a return to 100% LTV loans – and there is plenty to be said for all borrowers having at least some 'skin of the game' in order to maintain their commitment to paying their mortgages – there is a lot to be said for easing down on first-timers' deposit requirements in order to help them make the move, for example, from the private rental sector/family home to their first home. In terms of affordability, while each would be different, there is a strong case to make that many people currently renting would end up paying less each month in mortgage payments, even with an expectation of higher rates at higher LTV levels.
The problem of course comes with lender appetite – even with a guarantor in place, be it the State or via the private mortgage insurance sector – due, in large part, to the greater amount of capital they must hold for each loan at higher LTV levels. And as Ray Boulger recently pointed out, even if you can square that particular circle there is an apprehension on most lenders' parts because they do not wish to be out first in the market, and subsequently inundated with business. In that sense, the market needs a number of active players to come forward at the same time with propositions that, even if they might not reach the 100% LTV mark, are perhaps 95%-plus.
There still appears to be scope for some joined-up thinking but also a focus on potential purchasers' main issues – if, for example, they can afford the mortgage but struggle with the deposit then a much higher LTV option would be appropriate. With Help to Buy 2 having been shelved there was an opportunity to rework it but purely for first-timers or to use the capacity within the private mortgage insurance sector to deliver in this area.
Critics might believe that lenders would still not want to go for it, but if there were some interesting incentives on offer then I am sure there would, at the very least, be an interest to explore such product offerings. After all, a number of mainstream lenders look increasingly like they want to explore more 'off piste' areas, such as interest-only, so why shouldn't they be encouraged to secure high LTV mortgage business. The issue of struggling to find deposits – especially without a 'Bank of Mum and Dad' – is not going away anytime soon and therefore the sooner we address the problem, the better.