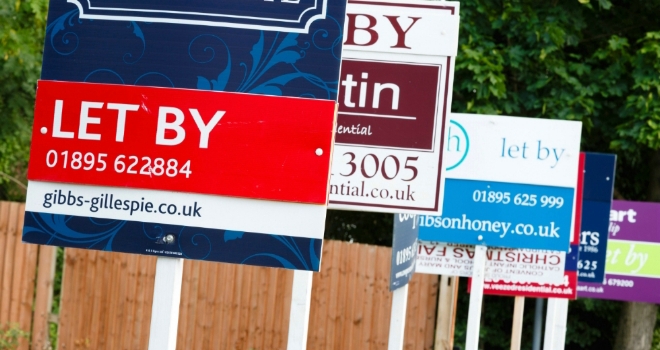 Buy-to-let lenders are offering more products and longer-term fixed rates according to the latest Buy to Let Mortgage Costs Index from Mortgages for Business.
In Q3 2014 there was an average of 707 buy to let mortgage products on the market, up 70 products on the previous quarter. Most of this increase has occurred in the fixed rate product ranges and in particular within the five year fixes.
In the past two years, the range of 5 year fixed rate buy to let mortgages has increased over threefold – so that there are currently around 150 different mortgages in this range. Similarly the number of mortgages available at 80% Loan to Value and above has more than doubled.
Fees on Buy-to-let mortgages raised overall costs by just 0.54% per annum in Q3, down from 0.58% in Q2 and 0.67% at the start of 2013.
Only high LTV loans have seen charges increase. At 80% LTV and above they made up 0.84% of the cost of buy-to-let borrowing in Q3, compared to 0.71% in Q1 2013.
Charges for low LTV deals up to 65%, and medium LTV (65% to 75%) buy to let mortgages have fallen dramatically.
Longer-term fixes are now more popular, as 5-year fixes now make up 19% of the mortgages on the market, compared to 15% in Q2.
In contrast 3-year fixes now make up 17% of all products compared to 19% in Q2, while 2-year fixes, standing at 54%, still dominate in absolute terms but have also dropped from 57% of products in Q2.
The report concludes:
"There is no 'one size fits all' recommendation for the best product type for an individual investor but it certainly appears to be true that fixed rate mortgages at two, three and five years are offering considerably better value than trackers. The main exception to this would appear to be in the higher loan to value category where it may make better sense to take out a short term tracker product – particularly if you are confident that rising prices will enable you to re-mortgage at a lower LTV in say, 2 years' time."
David Whittaker, managing director of Mortgages for Business, said:
"Healthy competition is good news for landlords, who can now choose from a pool of in excess of 700 different buy-to-let mortgages.
"This is a vote of confidence in landlords, at a time when lenders remain under serious pressure to maintain the safest possible loan books.
"Yet the details are even more encouraging. Prioritising middle and lower LTVs is prudent - but the most encouraging signs are lenders offering landlords what they need."
"As the industry starts to look ahead to 2015, the most positive signs aren't from the headline figures - but in the detail of how lenders are responding to demand for longer-term deals.
"Intrinsically, all landlords tend to have a long view... So looking ahead, we may see a further increase in longer term fixed rate mortgage products as lenders respond to an increased demand for products that provide more stability."