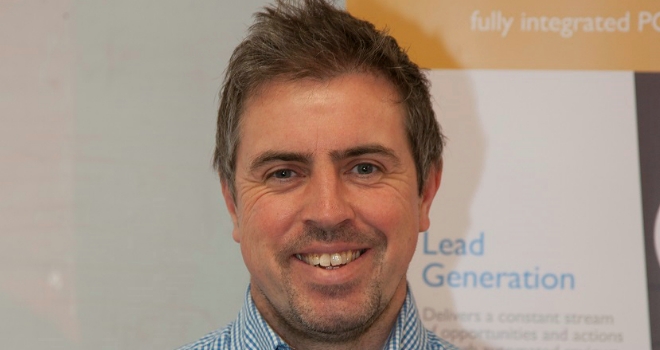 "We already have advisers making significant time savings when processing a mortgage case, with less re-keying and automating often time-consuming tasks"
As mortgage technology continues to advance at an ever-increasing pace, it's clear that new systems will simplify and speed-up the application, product sourcing, processing, customer and third-party communication and the completion processes.
However, it's vital that the systems provide a competitive advantage, enhanced efficiencies and allow advisers to develop their businesses by growing their client base. It's important also that the new systems help in delivering profitable solutions for business progression, and in providing positive client outcomes more efficiently.
Our vision is for the end-to-end processing to cascade the application information seamlessly across a number of distinct yet inter-linked systems, with as little time as possible is spent on administering a mortgage, and more time spent on client servicing and capitalising on new sales opportunities.
With this vision already on its way, we must ensure advisers have confidence and trust and that they can see demonstrably clear benefits. We already have advisers making significant time savings when processing a mortgage case, with less re-keying and automating often time-consuming tasks, such as requesting and chasing-up required documentation.
Clients themselves are provided with the functionality to enter Client Fact Find information in their own time and send it back to the adviser, eliminating the need for multiple appointments. It all leads to a smoother, faster and more transparent flow of communications between the adviser and their customers. It helps to engage clients with the sales process to deliver a better experience.
There's a compelling case for advancement and mortgage advisers who are increasingly willing to adopt new technology in order to create more time to develop their business with more customers, and they are seeing how new technologies can support their business goals.
Another exciting development which will help with the vision of superfast mortgage processing, is better access to payment and money transfer systems. From January 2018, all institutions will be supporting PSD2, the revolutionary legislation that allows third-party access to permissively open-up bank accounts. This will develop opportunities to further streamline and enhance payment processes and procedures within the FinTech industry. It will help with the goal of the 30-minute mortgage by allowing for additional integrations such as Open Banking through PSD2 along with credit reports, ID checking and other beneficial data sources.
Frictionless and fluid data flow is the aim of any CRM system, and it's already possible to take this several steps further and move these to applications that will result in real business benefits. From the first meeting with a client with minimal data input, mortgage and protection sourcing can be instigated instantly reflecting the individual needs and requirements of the client. The Client Fact Find will help determine the outcome of the advice, but once captured this can be used throughout the application cycle, and even further down the line when other financial products, such as re-mortgaging, may be required.
When it comes to considering client re-mortgages, advisers can act quickly, with the time needed to update data and source suitable products, this could take as little as 20 minutes in administration time.
Because the client details have already been captured, there's no need for the adviser to re-key information. Re-mortgages are an important part of the client lifecycle and when it's time to consider a re-mortgage, after the ERC period has passed or rates are favourable and it makes financial sense too, reducing the friction to reservice only helps both the client and the adviser.
We're already seeing a number of benefits with our existing network and DA clients, and all have reported favourably on the amount of time saved and business increases.
They're already using the technology to reduce the amount of manual data gathering, interacting with their clients to deliver genuine and engaging time-saving features, and having all client information in one place for ease of use and future reference.
The new systems, therefore, simplify the complex mortgage process to give advisers a competitive edge by improving productivity with smarter working practices backed up by slick, secure, interacting systems, geared towards allowing advisers to spend more time doing their primary job: delivering advice.
So, spending 30 minutes on a mortgage is almost a reality. The true 30-minute mortgage from start to finish is a little way off, but with advances in technology continually coming into play it could well be here sooner than you think.