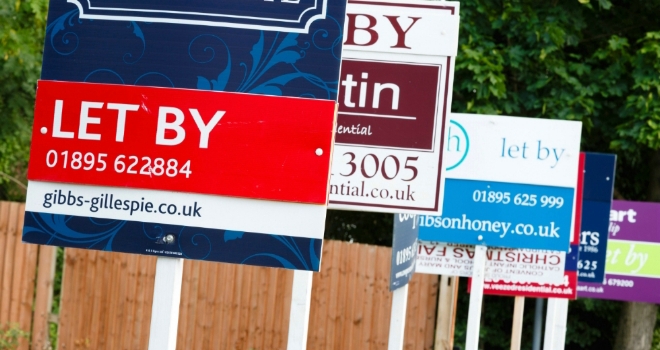 New PRA proposals regarding standards that firms should meet when underwriting buy-to-let mortgage contracts will "lead to a decrease in the number of cumulative new approvals for buy-to-let mortgages by about 10-20% by Q3 2018", according to the Authority's estimates.
A PRA review found that firms are relaxing underwriting standards, "affecting their safety and soundness".
To prevent a loosening in buy-to-let underwriting standards and to "curtail inappropriate lending and the potential for excessive credit losses", the PRA has proposed new rules.
The PRA said that as a result, a reduction in buy-to-let activity and lower buy-to-let mortgage stock will lead to a reduction in short-term revenues for lenders and mortgage brokers. While affected firms may be able to recover some of the reduction in revenues by lending to owner-occupiers or other business activities in the economy, it admitted that some more affected firms may find it "difficult to recover lost revenues".
The Committee added that some buy-to-let investors could see an impact on their ability to obtain a buy-to-let mortgage and/or the profitability of their lending activities due to higher deposit requirements. However, "affected investors may be able to find returns in other investment opportunities".
The PRA is proposing that all firms use an affordability test when assessing a buy-to-let mortgage contract in the form of either an ICR test or an income affordability test.
When assessing affordability, firms should "take account of likely future interest rate increases", and therefore should consider the likely future interest rates over a minimum period of five years.
The PRA says it expects firms to have regard to market expectations and a minimum increase of 2 percentage points in buy-to-let mortgage interest rates.
In a statement, the PRA said:
"Even if the interest rate determined above indicates that the borrower's interest rate will be less than 5.5% during the first 5 years of the buy-to-let mortgage contract, the firm should assume a minimum borrower interest rate of 5.5%."
The PRA is also seeking to establish a standard definition of what constitutes a 'Portfolio landlord'. Under this proposal, a landlord would be considered to be a Portfolio landlord where they have four or more mortgaged buy-to-let properties across all lenders in aggregate. Data gathered by the PRA shows that there is an increase in observed arrears rates of landlords with buy-to-let portfolios of four or more mortgaged properties.
The PRA is expecting that firms conducting lending to Portfolio landlords do so according to a specialist underwriting process that accounts for the complex nature of the borrower and their portfolio of properties.
As affordability constrains the value of the loan a firm can extend, the PRA is not proposing supervisory guidance with respect to specific LTV standards, but says it expect firms to have "appropriate controls in place" to manage the risks of higher LTV lending.
Jeremy Leaf, a former RICS chairman and north London estate agent, said:
"This is a classic case of slamming the stable door after the horse has bolted. The changes the Chancellor has made to mortgage interest tax relief and higher stamp duty for landlords will have enough of an impact on buy-to-let without the need for further interference from the Bank of England. Landlords will already be put off investing further unless the numbers add up and this is a case of kicking them when they are down.
"The Bank of England should have waited to see what impact the changes that have already been made have on the market before making further tweaks. The combined impact of all these measures will be to cut supply and increase the upward pressure on rents. A number of landlords will already have been tempted to sell before this latest round of proposed changes to the sector."
Adrian Anderson, director of mortgage broker Anderson Harris, added:
"It is crucial that lenders assess the affordability of anyone applying for a buy-to-let mortgage, just as they do with residential deals. Currently, most of the focus is on the property and anticipated rental income but lenders are starting to view the applicant more closely, considering their personal income and whether they have any cash or other investments that could be liquidated.
"It is encouraging that existing landlords and their investments will not be unfairly hit by any proposed changes. The proposals will not apply to those remortgaging existing buy-to-lets as long as landlords do not want to take on any extra borrowing. It is likely that many will stick with their existing investments and not add to them, unless the argument for doing so is truly compelling.
"We don't expect a mass exodus from buy-to-let but whether it will be such an attractive investment in the future for new landlords remains to be seen. It will certainly be harder to get a buy-to-let mortgage and while the Bank of England is not imposing a maximum loan-to-value cap, there will be a downwards pressure on LTVs, making buy-to-let the preserve of wealthier landlords."