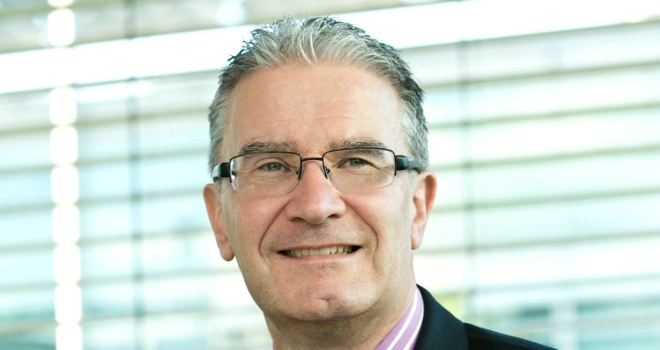 "Where do you find the (often) thousands of pounds necessary to pay for it?"
Dinner party conversations or chats with friends and acquaintances are not the best source of evidence should you be wishing to identify significant trends within any market – particularly the UK housing one – but they can give you a feel for what it's like 'out in the field'. It may well only give you a very local feel for how the market might be, and of course you'll probably be interacting with a specific demographic group, but this anecdotal evidence can provide some insight.
I say this, because it's been very obvious from the conversations I've had both personally and professionally that the ability to move either onto, or up, the UK's housing ladder is currently no easy task. Which, of course, is not to say it's impossible and those who want to move can do so, but it's also clear that there are significant hindrances and challenges for many people to overcome in order to make that move, and many simply feel unable to either get started or having embarked on the journey have to give up somewhere along the line.
The latest research from Nottingham Building Society therefore struck a chord, given that it provides the reasons why people have been unable to purchase for the first (or subsequent) times. Understandably, financial issues figure highly – more than one in 10 existing homeowners said they'd had to cut their ambitions to move short in the past three years because of stamp duty or mortgage issues. Extrapolated out that would mean 1.2 million homeowners had decided – or it appeared to have been decided for them – they would not be moving.
Those seeking a first home also appear to be put off by the cost of stamp duty with a higher percentage, 14%, saying stamp duty was the major factor behind their decision not to buy. The affordability conundrum also plays a major part in any decision with 30% of existing homeowners saying they couldn't currently afford to move home so were instead concentrating on improving their current abode – another 'dinner party conversation' theme that seems to be growing in popularity.
Of course, we all know – given the lack of new, affordable homes in this country – that if more people are choosing (or having) to stay put then this takes out large numbers of homes which would ordinarily be available for those further down the ladder, particularly first-timers. With a lack of supply of traditional, first-time buyer-esque properties not coming up for sale, added to the rising costs, then we set the scene for a rather more stagnant housing market than any of us would wish to see. Indeed, RICS recently used the 'stagnant' word to describe the market given the shortage of housing.
With all the hype around the Housing White Paper, it might well seem that the Government is missing a fundamental component when it comes to fixing its broken housing market – that is making it affordable for existing homeowners to move. Stamp duty costs have always been a significant consideration but when you are looking to move up the ladder, and you have to consider the cost implications of stumping up 'dead money', then stamp duty is clearly a factor. Where do you find the (often) thousands of pounds necessary to pay for it?
The same consideration is there for first-timers who may well have jumped over the deposit hurdle only to find one marked stamp duty in front of them. That's of course predicated on there being a home available for them to buy, considering new-build starts and the numbers who already own that are staying put.
It's perhaps why, if you talk to estate agents and surveyors, there is a real worry about their pipelines and the supply of property coming to market, and it's undoubtedly why we have seen a serious slump in the number of new buy-to-let purchases, given that landlords have to factor in a 3% extra stamp duty charge.
Prior to last month's Budget, there was the usual (although somewhat muted) appeal to the Government to look at its stamp duty calculations. Many would like to see a 'holiday period' for first-timers – as long as the supply of property is available; others would like to see older homeowners catered for in order to allow them to downsize out of properties that may be too large for them; while many buy-to-let stakeholders continue to push for a u-turn on the extra charge for additional properties.
Given the figures that came out of the OBR for increased stamp duty receipts over the next five years, it is not surprising that no action has been taken. But, should we see purchasing levels continue to fall then the Treasury's take may be a lot less than they were first anticipating. There appears little doubt that any stamp duty cuts would increase purchase transaction levels – you only need to look what happened prior to the increase for additional properties last year. Whether Philip Hammond would be willing to make that call in November will probably depend on whether purchasing shows a marked decline up until that point.
What we can say is that if the costs keep rising, especially for those already in situ, then the chances of them being able to move grow slimmer and slimmer. The impact for first-timers, even if they have the money ready, could be rather worrying indeed.