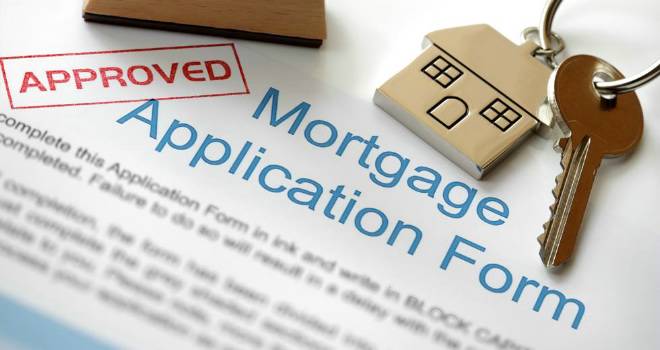 A new report comparing the UK and Irish mortgage markets released today by trade body, UK Finance, has revealed that high-LTV mortgages still 'largely absent' in the two countries.
According to the document, high loan-to-value borrowing (at 90% LTV and above) have been largely absent in both markets, especially for those taking their first step on to the property ladder, for some time. UK Finance says there is evidence of loans bunching just under the macro-prudential limits in both countries.
The loans in question are 90% LTV and 3.5 loan-to-income in Ireland and 4.5 LTI in the UK.
The research provides the first detailed comparison of the UK and Irish mortgage markets and uses detailed loan-level data from UK Finance and the BPFI to profile first-time buyer borrowers in the two markets.
A common challenge in both countries is a continuing shortage of housing supply. But, despite this, first-time buyer activity has been growing since 2011 in the UK and since 2013 in Ireland.
First-time buyers remain vital to the health of the wider housing market. As well as continuing to sustain home-ownership, they provide liquidity in the market and enable existing home-owners to move and to create housing chains
According to the data, the UK market had 19.4 FTB mortgage drawdowns per thousand 18-40 year olds in 2016, the highest level since 2007. In Ireland, there were 9.3 per thousand, the most since 2008.
However, while UK volumes are close to the 2006 peak of 23.6, Irish volumes are well short of their 2004 peak of 26.4.
The report, UK and Irish Housing Markets: A First-Time Buyer Perspective, argues that the financial crisis produced similar, and well-documented, adverse effects on housing and mortgage markets. Each country has also experienced continuing tensions between government schemes seeking to promote activity in the housing market and regulatory intervention intended to ensure that the market remains sustainable.
Other reported issues affecting first-time buyers both in the UK and Ireland included the failure of housing supply to keep pace with demand, with housebuilding and sales activity still recovering from the collapse at the end of the last decade; changing lender risk appetites and practices after 2009, tighter mortgage regulation to reduce demand and limit lenders' exposure to losses from 2014 and a lack of liquidity in the housing market resulting from some existing home-owners being unable or unwilling to move.