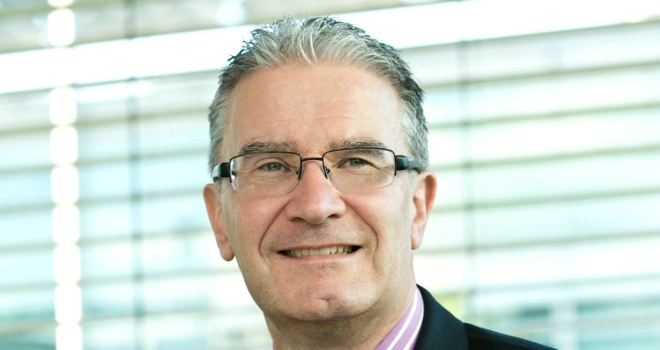 "Theresa May has announced the Government will inject a further £10bn into the scheme, which it estimates will help a further 135,000 more people buy a home by 2021."
The start of September saw many in the mortgage and housing market effectively issuing the last rites to the Help to Buy Scheme on the basis of rumours an ongoing review into the scheme was likely to result in a recommendation to shut it down early.
Whether that review actually delivers such a recommendation appears completely moot now because it's clear the Government has firmly made up its mind, not just on its short-term future but also its ability to help meet the new housing targets that have been set. In what is obviously a politically-charged announcement, PM Theresa May has announced the Government will inject a further £10bn into the scheme, which it estimates will help a further 135,000 more people buy a home by 2021.
This is a major moment for the scheme, and the UK housing market, because its effectively the Government throwing most of its eggs into the Help to Buy basket, when many are already unhappy about what they see as taxpayers' artificially supporting high house prices. Although it must be said that all the data I've seen tends not to show any massive increases in prices as a direct result of Help to Buy. Which is not to say there isn't some out there, but I suspect they don't come from the Government themselves.
However, with 130,000 completions already 'in the bag' the Government clearly see Help to Buy as a major weapon in getting new properties built, and rather crucially, ensuring people can buy them with a very low deposit. In that sense, I think it's possible to give this news a cautious welcome because in terms of other major house-building schemes and options, there doesn't seem to be a lot else on the table.
Now, of course, criticism will come and there have been those who argue that £10bn would be better spent with local councils to help them build these new properties, rather than via house builders and the developments they have. However, the big question would be whether the councils have the infrastructure, or indeed the land and ability, to build the number of new homes that are required in a short space of time? Don't get me wrong, the builders and developers will be cock-a-hoop at such news, and I'm sure it won't do their share prices any harm; the big question is whether any other option is currently available in order to get supply up and I'm not so sure there is.
The other dimension to this of course is political and, the fact it's been announced on the eve of the Conservative Party Conference – along with a freeze on tuition fees I might add – shows you just which demographic the Government are going for with these measures. Younger voters are much more likely to vote Labour – as the last General Election showed – and this is no doubt an attempt to pull back some of that support. Whether it actually does the trick is altogether different matter.
The proof of the pudding will be in the eating. And the next few years, up until the Scheme's anticipated end in 2021, is likely to decide its fate. Will it be renewed? It depends on the hue of the governing party by then. Certainly, it's now seen as a success by Conservatives – hence the funding boost – and there's no reason to suspect that if it continues to perform as it has, then it might be renewed again, and with some vigour.
However, in the announcement about the extra £10bn it was also made clear that there needs to be a ongoing focus on increasing supply beyond the parameters of the Scheme, with a specific mention of 'affordable housing'. In that sense, the Government does have a job on their hands, especially if the scheme is the house price inflation-boosting trouble-maker that many critics say it is. Also, there needs to be a real focus on what happens next if the scheme isn't renewed because again there are some who believe such a scenario will leave HTB homeowners with properties worth less than they initially paid for – the dreaded negative equity. Which creates a further 'Catch 22' scenario in that the scheme might be renewed in order to maintain house price levels, and stop any falls for those who've already bought.
The complications and counter-arguments are many and varied; at present the Scheme has allowed thousands of people to buy their own home with a small deposit and (at the moment) that can't be seen as a bad thing. One understands that builders and developers will only build if they feel the buyers are going to be there to fill the properties, and clearly HTB helps them in this regard.
What we could also do with of course, is a much stronger high LTV mortgage market, which is not purely HTB-related, because not everyone wants a new-build and there are issues to be addressed in allowing people to move onwards and upwards to perhaps free up more traditional first-time buyer homes. With a lack of higher LTV mortgage products this becomes even more difficult. As always, these issues are all inter-linked and it's our hope that such major decisions are not being made in isolation, but rather as part of a wider housing 'strategy'.