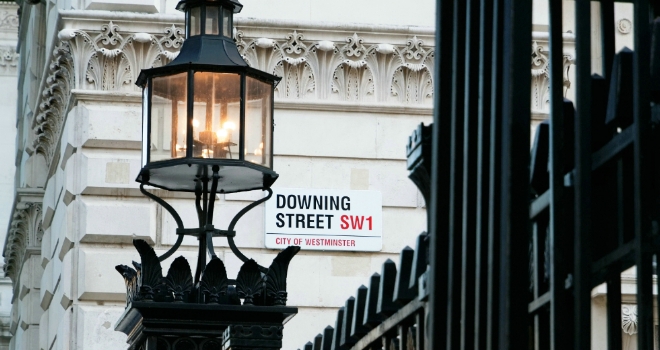 "It's time for the Government to lay its cards on the table and be clear about what it is prepared to commit to this important project, and when."
The Association of British Insurers, which developed the Pensions Dashboard prototype, has today called for "firm Government direction" including legislation, a timetable and a non-commercial platform ahead of the planned Dashboard roll-out in 2019.
The industry was tasked by Government to develop a prototype to show that the technology to connect everybody in the UK with data from all of their various pensions, including the State Pension, can work.
The prototype was successfully delivered in March but work has continued to research consumer needs, engage with the wider industry, refine technical standards and look at how it could be appropriately regulated.
The project group, managed by the ABI alongside 16 contributors and the PLSA, is now setting out its recommendations for what should happen next.
The ABI says key steps include government legislation to ensure all pension providers and schemes make their data available, as well as an implementation timetable, and an implementation and governance body which will establish the necessary standards for all involved.
It also wants to see a non-commercial, Government-backed platform established which will operate alongside services from third parties.
The Pensions and Lifetime Savings Association added that for the Dashboard to be an effective tool it "must be comprehensive, effectively regulated and underpinned by strong independent governance to ensure savers are given the same information wherever they look".
It says this should take the form of FCA regulation and an independent governance entity accountable to parliament. In addition, the PLSA says all pension providers and schemes should be compelled by legislation to make their data available to ensure the Dashboard is comprehensive and effective.
Yvonne Braun, ABI Director of Policy, Long-term Savings and Protection, commented: "The potential of a pensions dashboard style service is exciting. Our recent research has found the majority of consumers easily see the value of the concept, are genuinely excited by it, and imagine it would encourage them to save and plan more effectively for later life.
"We have the support of the public and we know the technology works. It's time for the Government to lay its cards on the table and be clear about what it is prepared to commit to this important project, and when. For such a service to succeed it needs to be as comprehensive as possible, as soon as possible, and anything which involves people's life savings must be effectively regulated. We need a clear timetable for implementation and legislation so we can turn this great concept into a genuine public service."
Graham Vidler, Director of External Affairs at the Pensions and Lifetime Savings Association, said: "The Pensions Dashboard project is a ground breaking initiative and we are delighted to be involved in an industry wide project that will offer so many benefits for savers. The level of collaboration has been impressive and shows how keen the pensions industry is to help savers.
"Research commissioned for the Pensions Dashboard project, in partnership with the Money Advice Service, showed that trust towards financial services was low amongst the public. To enable savers to get the most out of their pension savings it is crucial that an impartial organisation that savers feel they can trust, such as the Single Financial Guidance Body, offers a Pensions Dashboard.
"The Dashboard has the potential to bring pensions into the digital age; and we look forward to working with the group to make the current prototype a reality. The Dashboard will be a success if it is consumer-focussed and well regulated."
Philip Brown, Head of Policy at LV=, added: "The Pensions Dashboard is a much needed piece of technology that will be crucial in giving consumers necessary support with their retirement savings. LV= is proud to have played a central role in supporting the project, and we firmly believe this is the right tool to ensure consumers are adequately equipped to save for a comfortable retirement. However, alongside getting data from all schemes and providers, it's critical consumers are guided towards the tool in order to make it a success. The Treasury and the ABI must now continue to drive this project forward to ensure the dashboard is delivered to consumers without delay and that it is properly promoted."