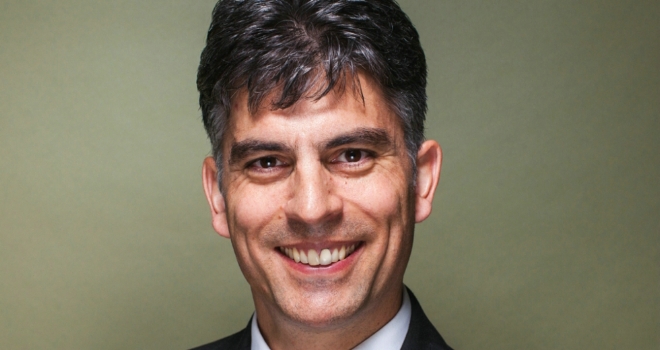 "Raising the topic of retirement lending with clients in the months and years leading up to retirement can help create a more natural transition from one form of mortgage to the other."
As the latest report on the topic of Later Life Lending from the CML observes, there is a very real and – for the industry and clients alike – worrying gap between the residential and lifetime mortgage markets. But could this be a mine of opportunity for those willing to embrace this dynamic and rapidly evolving market?
The CML's report entitled: 'Later Life Lending – new mindsets, old silos' is a fascinating read for anyone working in this retirement lending market.
As well as referencing lots of great data and research into the growth drivers of this market, at the heart of this report is a hypothesis that the real threat to the future growth of retirement lending as an industry is the industry itself, specifically what the report calls the "silo" mentality of the two distinct residential and lifetime mortgage markets.
Amongst the many conclusions drawn from the research is the revelation that there is no clear or obvious 'bridge' between the pre-and post-retirement lending worlds, no easy pathway for a consumer to follow in order to transition from a residential to a lifetime mortgage. Indeed, the separate advice structures, regulatory frameworks, lending criteria and funding models (along with seemingly conflicting customer outcomes) have conspired to keep these two worlds very separate and, in the process, confusing consumers.
Worryingly, this silo approach is serving to further entrench pre-existing cynicism or wariness about equity release. The researchers found that older consumers, assuming they will be a "bad risk" for lenders, tend to head towards brands they trust and (they further assume) will trust them because they know them well – namely their existing mortgage lender or bank.
When these institutions turn them down for conventional loans, either because they can't or won't lend to them in view of their age, the retirement lending trail goes cold. High street banks and building societies are not, generally speaking, recommending or even signposting equity release as a potential alternative solution. This in turn sours consumer attitudes – 'if my mortgage lender isn't talking about/recommending equity release, there must be something 'dodgy' about it, right?'
And the equity release market has some work to do, too. The research found that TV adverts run by the two biggest distrubuters in the market have helped with consumer awareness, but consumers do not always appreciate the difference between a lender and an adviser with some assuming the companies running those ads are the ones lending the money.
With consumers in a state of confusion at all stages of the process, perhaps it is no wonder the equity release market is, while growing rapidly, still so frustratingly small.
But there is room for huge optimism here. As more 2 life's own research has found, the retirement lending market (i.e. all lending to those aged 55+ in the UK, including lifetime mortgages, residential mortgages, credit cards etc) is already worth £65bn annually and likely to more than double in the next 10 years to £142bn.
Today's retirees are more likely to carry debt in to retirement than previous generations but also more likely to seek out opportunities to borrow, either as a 'top up' to existing, well-funded pension income, for tax planning and intergenerational lending purposes, or to help maintain pre-retirement lifestyles.
As the report concludes and recommends, much more needs to be done within the industry to help signpost information and advice sources, to assist consumers in exploring all of the retirement lending options open to them – this is to be applauded as it can only lead to better consumer outcomes.
But even before stakeholders from the wider industry step up and co-operate to make this happen, advisers working with older clients can seize this opportunity to be part of one of the fastest growing sectors in financial services. Whether you are specialising in retirement lending advice or referring to a firm who does, raising the topic of retirement lending with clients in the months and years leading up to retirement can help create a more natural transition from one form of mortgage to the other.
In the gap between the two worlds of residential mortgage lending and lifetime mortgage lending is a mine of opportunity, full of a growing number of potential clients who need lending solutions but do not know how or where to start exploring the options open to them. As an adviser in this market, you are right at the coalface – there has never been a better time to start mining those leads and referrals.