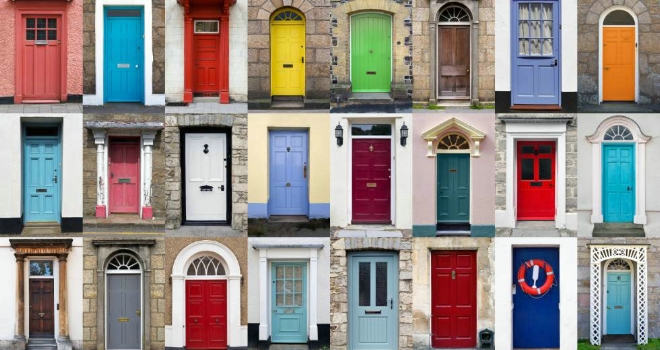 "Where perhaps the consensus was that the post-Brexit market in short term finance would be extremely challenging, it has actually turned out to be quite resilient."
Bridging loan volume has 'bounced back' during the third quarter of 2016, peaking at £140.49m and brushing off Brexit fears.
Third quarter volume among contributors was 54% higher than in Q2 when activity was suppressed by uncertainty surrounding the referendum according to the Bridging Trends data conducted by MTF in partnership with Brightstar Financial, Enness Private Clients, Positive Lending, and SPF.
The bridging loan market hit an annual high in Q3, with volume 12% higher than £125.3m in Q1 2016 and 6.6% higher than £131.7m during the third quarter of 2015.
Second legal charge lending increased to 19.4% of all loans during Q3 2016, from 16% in Q2 2016, despite several lenders temporarily stopping second charge lending following the Brexit decision.
Unregulated bridging loans continued to outperform regulated bridging loans, though the gap between unregulated and regulated bridging lending is starting to close, with the number of regulated loans climbing to 49.2% of all lending.
For the sixth consecutive quarter, mortgage delays were the most popular reason for borrowers to access a bridging loan, coming in at 30% of all bridging volume during Q3 2016, in line with the previous quarter. Refurbishment was the second most popular reason for getting a bridging loan at 23%, following by business purposes at 20%.
Average LTV levels fell to 46.9% in Q3 from 47.4% in Q2, which could be attributed to a number of specialist first charge lenders removing high LTV products from their ranges.
Joshua Elash, director of MTF, said: "The figures are very positive with a large increase in the reported levels of lending. We also see a significant increase in the total percentage of the reported lending activity which is regulated. This invariably is attributable to the implementation of the MCD, with its introduction of regulated consumer buy to let lending.
"This larger total percentage of regulated lending appears to have had an adverse impact on the average time a loan takes to complete, and more positively on the average weighted monthly interest rates being charged. The results continue to point to bridging finance as an important financial tool, with demand remaining strong at sensible LTVs."
Kit Thompson, Brightstar's director of bridging loans, commented: "Although loan-to-values have been restricted by some lenders post-Brexit, competition amongst lenders is forcing rates down. The latest figures reveal that, on average, it is taking three days longer to turn around a bridging loan compared to Q2 this year when the average completion time was 46 days. This is largely down to delays with valuations, down-valuations and legal delays, something which the sector (and wider industry as a whole) continues to struggle with. That said, new bridging enquiry levels remain high and there are plenty of funds out there to be deployed. It just takes longer to get these loans through than previously.
"This could indicate that lenders are becoming slightly more vigilant and mainstream lenders even more so as mortgage delays, which can often cause unnecessary costs for borrowers, are still the most common reason why borrowers seek short-term finance and, as a result, they are now leading 30% of bridging cases."
Paul McGonigle, Managing Director of Positive Lending, added: "The results on the report reflect accurately how our business has seen Q3 with a stronger appetite from both potential clients and lenders. Following Brexit some lenders took a more conservative view, and rightly so as the property market was carefully monitored. In Greater London the market has held its breath but now we are in a position where at present the potential reductions are not as drastic as first feared."
Chris Whitney, Head of Specialist Lending at Enness Private Clients, said: "Great to see the lending up, slightly surprising as we certainly saw some drop off in new enquiries over the holiday period. Perhaps this was just business coming onto the books pre holidays and pre-Brexit with completion time being pushed out to 49 days now!
"At first glance that does seem to be a long time for a 'bridge' to take to complete, but hidden within the numbers are all sorts of transactions including development and refurb loans which generally take longer. Also perhaps we need to rename "mortgage delays". Based on experience they aren't delays as such but just a mismatch of timing between the speed at which the client's preferred long term lender can get funds in place and the timing of the desired transaction. The High Street Banks (and also Challenger Banks) are actively lending but the processes they have in place are just taking longer and longer in many cases several months.
"I think regulatory pressure and even more stringent liquidity rules will only see the larger banking institutions become even less user friendly albeit cost of funds remains attractive longer term which the bridging lenders will not be disappointed to hear."
Chris Borwick, Associate Director of Savills Private Finance, concluded: "Where perhaps the consensus was that the post-Brexit market in short term finance would be extremely challenging, it has actually turned out to be quite resilient. We have certainly seen an increase in most areas with enquiries coming in of all shapes and sizes.
"Market uncertainty has created opportunities for property investors, but also disruptions in normal residential transactions, so investors are looking to bridging finance in order to capitalise."