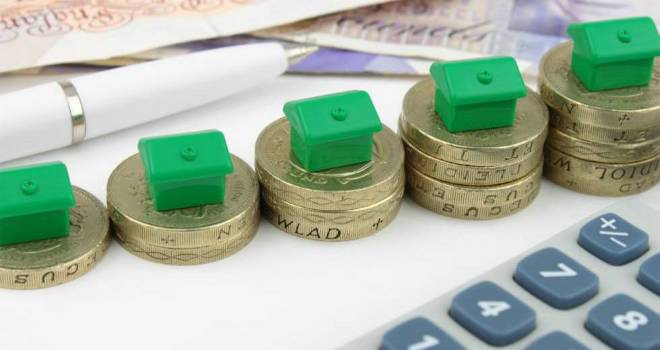 The average house price in England and Wales has broken through and beyond the £300,000 mark for the first time, according to the latest Rightmove house price index.
Today's asking prices are now over 50% higher than they were ten years ago. New seller asking prices have risen from £200,980 in March 2006, to £303,190 today.
March house prices saw a 1.3% (+£3,903) price jump - the second-highest at this time of year since the 2008 credit crunch.
Six out of ten regions achieved record asking price highs in the last month, but according to Rightmove the £300,000 breakthrough is not being driven by London, where prices are at a standstill.
Miles Shipside, Rightmove director and housing market analyst, commented:
"While the start of 2016 has seen an encouraging but modest uptick in the number of properties coming to market, demand and momentum have combined to push prices over £300,000. On average 30,000 properties have come to market each week over the past month, up by 3% on this time last year, but there are insufficient numbers of newly-listed properties in many parts of the country to meet demand."
Jeremy Duncombe, Director, Legal & General Mortgage Club, added:
"House price inflation persists but the level of increase has slowed, giving hope to those searching for their perfect home. If prices are to ever normalise relative to wages, levels of housing supply must be dramatically increased. As long as we fail to build enough houses to meet both the current shortfall and future demand, house prices will grow faster than both wage growth and inflation, pricing many out of the market and fuelling Generation Rent.