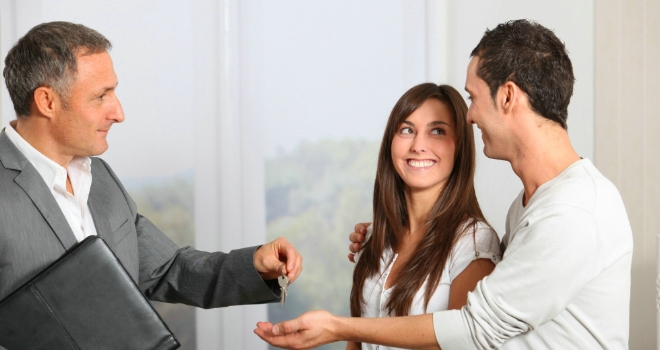 "The buy-to-let market's loss has been owner-occupiers gain as those looking to get on the ladder or trade-up have been left facing less competition for the properties they want to buy."
Housing market activity in December rose by 8% on an annual basis and has surged by 40% compared to December 2014, according to Connells Survey & Valuation data.
Connells says "the buy-to-let market's loss has been owner-occupiers gain", as the number of first-time buyer valuations rises by 26% on December 2015.
Meanwhile, the number of valuations conducted for those selling property increased by 25% between December 2015 and December 2016. Over the same period, valuation activity among those looking to remortgage increased by 19%.
The buy-to-let sector, however, has had a turbulent year with valuations contracting by 26% on an annual basis.
However, the comparison between December 2016 and December 2014 illustrates the longer-term trend across the wider market. While overall activity is up 40%, the volume of property sellers is up 32% and activity in the first time buyer segment is up 50%. Remortgage activity is up 68% and even activity in the buy-to-let segment is up 13% on December 2014.
John Bagshaw, corporate services director of Connells Survey & Valuation, said: "The housing market has been recovering since September and had a great December. Compared to 2015 it looks good. Compared to December 2014 it looks exceptional. First time buyers and people selling property have regained much of the confidence they lost in the wake of the Brexit vote. With interest rates still at record lows, many buyers are taking the opportunity to buy property that would have been regarded as a bargain at that price just a couple of years ago.
"In August the base rate was cut to 0.25%, the first adjustment in over seven years. This led to lower mortgage rates which has fueled the remortgaging sector. First-time buyers have also taken full advantage of government led schemes and incentives such as Help to Buy which have done a great deal for affordability.
"Looking back over the year, the market has regained a great deal of its strength with consumers' confidence on the mend. Rates are low and employment is high –that's a great recipe for a healthy housing market. And the buy-to-let market's loss has been owner-occupiers gain as those looking to get on the ladder or trade-up have been left facing less competition for the properties they want to buy."