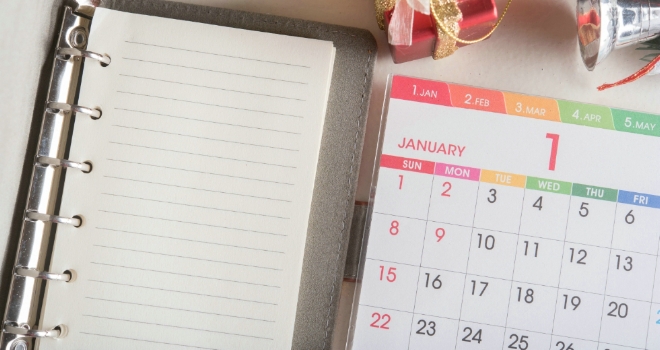 "This first complete month in 2018 is seeing more pricing optimism than the comparable period in 2017."
Average asking prices rose by 0.8% in January, as demand for housing remains resilient and fuels a 'degree of cautious optimism' amongst new sellers, according to Rightmove research.
The number of monthly visits to Rightmove hit its highest ever level in January, at over 141 million.
All regions but one have seen the price of newly-marketed property increase this month, with the South West being a very marginal exception with a fall of £131. However, the annual rate of increase remains subdued at just 1.5%, dragged down to a degree by London's year-on-year fall of 1.0%.
Rightmove says there are signs that the increased home-hunter activity is fuelling a recovery in the number of sales agreed, which in Q4 of 2017 were running at an average drop of 5.5% compared to the prior year.
Taking the first full month of 2018 as a snapshot, sales agreed numbers in January have now recovered to just 1.6% down compared to a year ago.
Six out of the top ten fastest selling locations are in either the East or West Midlands. However, top of the quick-to-sell league is Livingston in Scotland, selling at an average of only 17 days, for those properties that have been newly listed since October 2017 and have sold.
Miles Shipside, Rightmove director, commented: "Whilst it is the norm for new sellers' asking prices to be buoyant at the start of a new year, this first complete month in 2018 is seeing more pricing optimism than the comparable period in 2017. The political and economic uncertainty is out of sellers' control, but they are in control of their asking prices, and in general they are not being overly ambitious or setting too high an asking price. This month's rise of 0.8% is well below the 1.6% monthly average at this time of year over the last ten years, and it is wise for sellers to be cautious and not to over- price given stretched buyer affordability.
"Rightmove is a great barometer of housing demand, and January was its busiest month ever with home-hunters spending over 1.1 billion minutes on the site. Encouragingly for buyers, there are more fresh properties for sale to look at too. With not enough supply of new-build properties, the market needs more churn from existing owners to get the healthy balance of buyer momentum without unhealthy property scarcity and consequently higher prices. Nationally, 2% more sellers have come to market this month compared to the same period a year ago, which is a small step in the right direction. However, with a myriad of local markets with different supply and demand dynamics, those contemplating a move should monitor their area and use the expertise of local agents with their fingers on the pulse.
"The average price of newly-marketed property in the Midlands is up by over 5% compared to a year ago, a marked contrast to parts of London and its commuter belt. Many buyers in the Midlands are willing and able to pay more to secure their future home in a faster-selling market, resulting in Midlands prices rising three times faster than the national average. Much of the UK still has momentum, with good buyer demand for the right property at the right price, and the recovery in the number of sales agreed is another indicator of pent-up demand keeping the market moving."