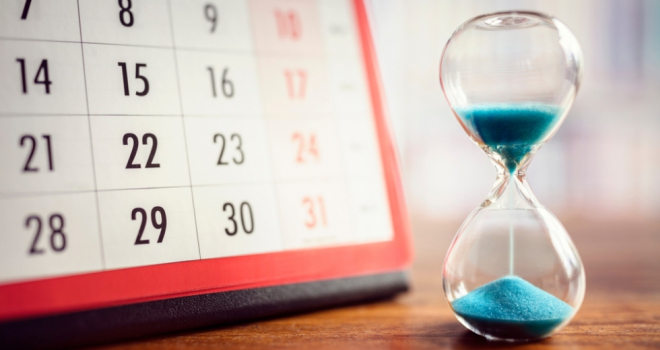 "There has been a lot of market chatter in recent weeks about the preparedness of mortgage advisory firms in particular for the SMCR changes"
Paradigm Mortgage Services has launched a free Senior Managers and Certification Regime (SMCR) 'Countdown' document ahead of the 9th December deadline.
With just 20 working days to go until the wider roll-out of the SMCR, Paradigm is urging firms who are still preparing for the regime to complete all the required actions in the document in order to meet the new requirements.
The Countdown document splits firms' priorities into three areas:
• Those that must be completed ready to meet the deadline – covering structure charges, staff identification, Statement of Responsibilities and Training.
• Those that could be completed prior to the deadline in order to be 'ahead of the game' – covering the certification process, Training & Competence, and governance arrangements.
• Those that can be completed after the deadline and still meet the new requirements and FCA expectations – covering recruitment of senior managers and adviser staff, management information and team meetings.
Each priority outlines 'what good looks like' under the regime plus provides a Paradigm 'Top Tip', and an approximation of the time required in order to complete it.
Christine Newell, mortgages technical director at Paradigm Mortgage Services, commented: "With just 20 working days left between now and the SMCR 9th December deadline we believe our Countdown document will be a very useful tool for all firms, especially as it tells them what their priorities should be in order to meet the responsibilities and expectations of the FCA by the 9th, but also outlines what tasks they might be able to complete at a later date. This should allow them to prioritise their work in this area and we believe this is a unique document in the marketplace that allows them to do this.
"There has been a lot of market chatter in recent weeks about the preparedness of mortgage advisory firms in particular for the SMCR changes, and at Paradigm we wanted to give all intermediaries a document which can lead them through what is required, provide advice on how to do it, and details on the time it should take to get them through each priority. This document is now available and, with just a small amount of time remaining, we would urge all firms to review it to see if they are on course for SMCR compliance."