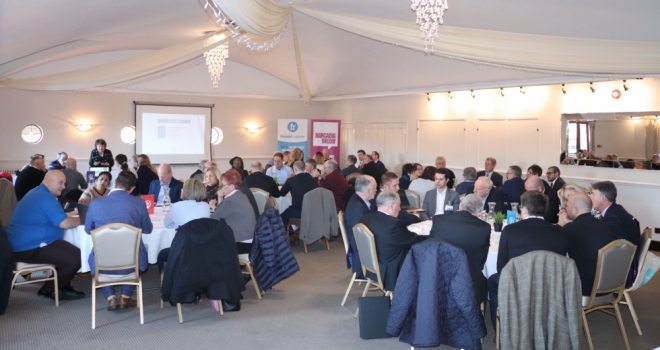 " Despite some advisers' reservations, most expect to see the RIO mortgage becoming much more common in the next twelve months."
81% of advisers predict that they will be advising on more retirement interest-only mortgages in 2019 - but a large proportion are still not confident in recommending the product, according to the second survey from Insights, Barcadia Media's new independent market research portal.
100 brokers at Financial Reporter's most recent Later Life Lending Roadshow were asked about retirement interest-only products, which were reintroduced by the FCA less than a year ago in March 2018.
RIOs are defined as a separate interest-only mortgage for older consumers where the lender will not seek repayment of the loan until a specified life event (usually the customer's death or move into residential care).
The FCA changes mean that RIO mortgages are now classed as a standard mortgage instead of being regulated under equity release standards.
90% of the advisers surveyed said they were confident in understanding the difference between a lifetime mortgage and a retirement interest only mortgage.
However a large proportion said they would be put off recommending the product for a number of reasons.
29% were still not confident that they understand the product well enough, while a quarter were concerned that they had never advised on an RIO before, proving that the product still has a long way to go before it becomes considered a 'mainstream' mortgage.
A further 13% thought they might have difficulty finding a lender and 18% said they would be concerned about the public perception of RIO mortgages, perhaps given the negative press surrounding both equity release and interest-only.
Two advisers specifically cited affordability as an issue, whilst four named issues relating to client understanding and client needs.
Insights has been developed throughout 2018 and makes use of a purpose-built digital platform upon which advisers can share their thoughts, experience and market confidence via monthly surveys.
To join the Insights mailing list and get future market research surveys straight to your inbox, visit www.project-insights.co.uk.
Financial Reporter holds dozens of webinars and broker roadshows throughout the UK each year – our commitment to supporting the professional development, education, and business opportunities of our readers.
For information on all of our upcoming events, visit www.financialreporter.co.uk/roadshows.
Financial Reporter editor Rozi Jones said: "It's encouraging, in a sector where innovation is crucial to supporting a growing and changing demographic, that advisers seem broadly optimistic about demand for retirement interest-only mortgages and that the overwhelming majority are confident that they understand its place within the later life lending sector.
"As with all relatively new products there is an adjustment period but it's clear that despite some advisers' reservations, most expect to see the RIO mortgage becoming much more common in the next twelve months."
Tony Hall, business development director at Hodge Lifetime, commented: "As the research clearly shows, 2019 is likely to be a pivotal year for RIO mortgages and Hodge Lifetime will continue to be at the forefront of this evolution.
"Retirement means many things to different people, which is why our underwriting criteria is under constant review to ensure it meets the needs of today's older borrowers – we can accept employment income up to age 80, pension drawdown, and have recently added contractor income to our lending criteria as prime examples.
"Hodge Lifetime is committed to providing training and support to firms and advisers who wish to become active in this area and as more later life and RIO lenders enter the market over the next 12 months the competitiveness of this emerging market will increase. As demand grows so too will awareness."