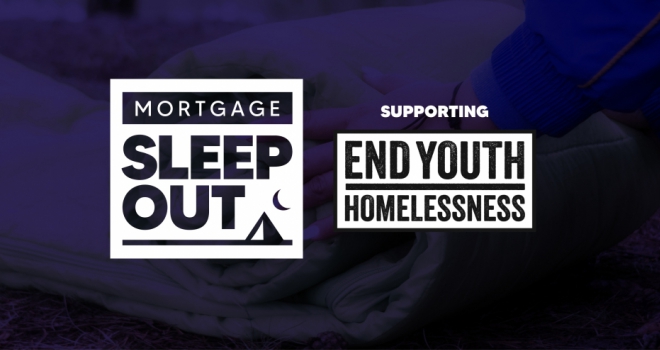 Launched after a conversation between industry leaders Rob Jupp, CEO of Brightstar, and Maria Harris of Digital Cat Consultancy (then Atom Bank), the initiative invited people from businesses across financial services to stage their own 'sleepout' events across the country to experience what over 4,000 unhoused people go through each night in England alone. From large-scale events with multiple businesses to smaller sleepouts in towns dotted around the country, over 1,000 people took part in the event – and a group of talented industry musicians led by Coreco's Andrew Montlake and Landbay's Paul Brett released a charity single, Take Me Home, with proceeds added to the fundraising total.
The first event was an enormous success, with £110,000 raised towards the fight to eradicate youth homelessness, with over £50,000 going directly to End Youth Homelessness's partner charities to fund vital local services and the remainder being invested in the charity's core work across the UK.
Now, after Covid-19 restrictions prevented the next event in 2020 taking part, the initiative's partners have said they'd like to beat the previous total and urge businesses across the industry to sign up at www.mortgagesleepout.com.
Firms who wish to register their interest now will be given more information about fundraising and arranging a Mortgage Sleepout event in 2022, and details of local events will be shared to allow businesses to existing Sleepouts and share the experience with industry peers.
Rob Jupp, CEO of Brightstar, said:
"We were very proud of our industry doing what is does best in 2018 and coming together to support a vital cause like End Youth Homelessness. Unfortunately, however, this issue is still affecting the lives of young people across the UK, and we're hoping the industry will once again rally round and show the same dedication towards the cause for 2022.
"It is devastating that figures show youth homelessness have risen 40% in 5 years, and it's why we're asking the mortgage industry to give up their warm beds, hot meals and showers for one evening to experience a tiny fraction of what homeless young people in the country experience each night. We're enormously fortunate that this will be temporary for us, but the Mortgage Sleepout serves as an important reminder of the real challenge we are trying to tackle with this initiative, and we're keen to see as many people as possible join us."
Andy Shields, joint MD of Barcadia Media, said:
"We're confident we can once again make a real difference by supporting the work that End Youth Homelessness and their partner charities do every day across the country. Our industry always throws itself wholeheartedly behind important causes and this is another opportunity to use that collective power for a very deserving cause.
"Of course, we understand that not everyone may be able to take part – but there are plenty of ways to support the cause, and we're sure many individuals and businesses will want to donate to our campaign to show their support too. We look forward to announcing further details of the 2022 Mortgage Sleepout in due course and urge you all to take a look at our website to find out how you can be involved."